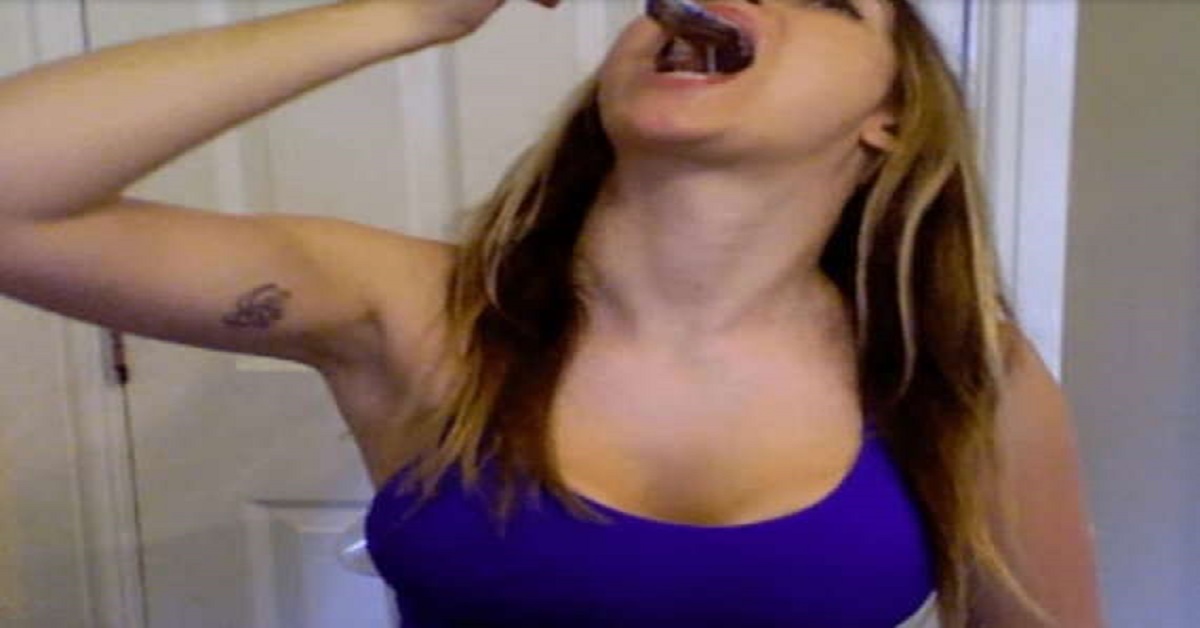 One woman in England claims that the secret of her flawless skin is drinking fresh semen every morning.
Tracy Kiss, the single mum of two, gets the supply from her guy best friend and she drinks it every day to stay healthy and beautiful.
The 29-year-old who is a personal trainer says that she consumes one tablespoon of semen every day. According to Tracy, doing so has improved her mood and given a boost to her energy levels.
Also Read: Beauty Hacks: Tips For Dry Skin
The undisclosed best friend is a non-smoker, doesn't do drugs and doesn't have any sexually transmitted diseases.
She says that the taste of his semen differs every day depending on what he has eaten the previous day. The woman's friends find this practice extremely weird but she doesn't care what they think.
To make it taste better she adds some almond milk or fruit in it. Sometimes she also adds pineapple and peppermint in it.
Tracy even adds it to her face packs which she regularly tries. She believes that it can cure rosacea- a skin condition that causes redness of the skin.