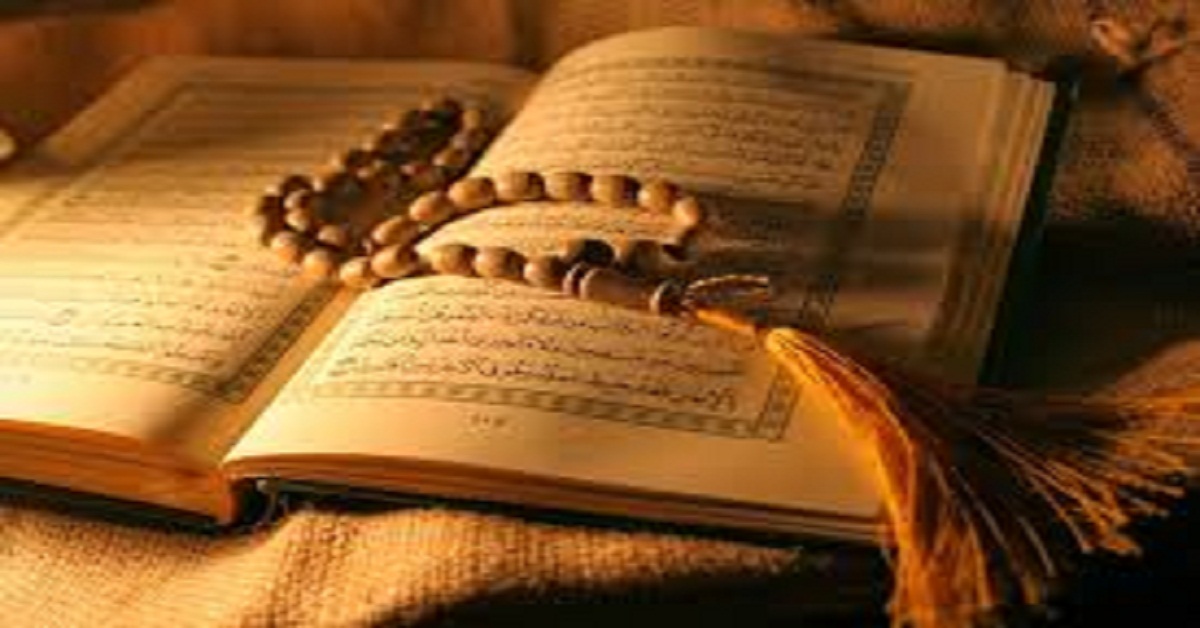 In Islam, there is no conflict between faith in God and modern scientific knowledge. Indeed, for many centuries during the Middle Ages, Muslims led the world in scientific inquiry and exploration. The Quran itself, revealed 14 centuries ago, contains many scientific facts and imagery that are supported by modern findings.
Quran contains many scientifically-accurate statements. Among them:
Creation
"Do not the unbelievers see that the heavens and the earth were joined together, then We split them apart? And We made from water every living thing…" (21:30).
"And Allah has created every animal from water. Of them there are some that creep on their bellies, some that walk on two legs, and some that walk on four…" (24:45)
"See they not how Allah originates creation, then repeats it? Truly that is easy for Allah" (29:19).
Astronomy
"It is He Who created the night and the day, and the sun and the moon. All (the celestial bodies) swim along, each in its rounded course" (21:33).
"It is not permitted for the sun to catch up to the moon, nor can the night outstrip the day. Each just swims along in its own orbit" (36:40).
"He created the heavens and the earth in true proportions. He makes the night overlap the day, and the day overlap the night. He has subjected the sun and the moon to His law; each one follows a course for a time appointed…" (39:5).
"The sun and the moon follow courses exactly computed" (55:5).
Geology
"You see the mountains and think they are firmly fixed. But they pass away just as the clouds pass away. Such is the artistry of Allah, Who disposes of all things in perfect order" (27:88).
Fetal Development
"Man We did create from a quintessence of clay. Then we placed him as a drop of sperm in a place of rest, firmly fixed. Then We made the sperm into a clot of congealed blood. Then out of that clot We made a fetus lump. Then We made out of that lump bones, and clothed the bones with flesh. Then We developed out of it another creature. So blessed be Allah, the Best to create!" (23:12-14).
"But He fashioned him in due proportion, and breathed into him of His spirit. And He gave you hearing, and sight, and understanding" (32:9).
"That He did create the pairs, male and female, from a sperm-drop when lodged in its place" (53:45-46).
"Was he not a drop of sperm emitted, then did he become a leach-like clot. Then did Allah make and fashion him in due proportion. And of him He made two sexes, male and female" (75:37-39).
"He makes you in the wombs of your mothers in stages, one after another, in three veils of darkness" (39:6)
Trajectory of the Sun and Moon
Dhul-Qarnain, traditionally identified by Qur'anic commentators as Alexander the Great, is spoken of in Surah Al-Kahf. In verses 83-86, we read,
They ask you about Dhul-Qarnain. Say, "I shall now recite to you an account of him. Surely, We gave him power on earth and gave him means to (have) everything (he needs). So he followed a course, until when he reached the point of sunset, he found it setting into a miry spring, and found a people near it. We said, "O Dhul-Qarnain, either punish them or adopt good behavior with them."
Thus, according to the Qur'an, Alexander the Great traveled so far that he reached the place where the sun sets (a pool of water) and even found a people that lives nearby it! He was even able to reach the place of sunrise, according to verses 89 and 90 of the same chapter:
Thereafter he followed a course, until when he reached the point of sunrise, he found it rising over a people for whom We did not make any shelter against it.
Surah Ya-Seen 38-40 is even more clear:
And the sun is quickly proceeding towards its destination. That is the designing of the All-Mighty, the All-Knowing. And for the moon We have appointed measured phases, until it turned (pale, curved and fine) like an old branch of date palm. Neither it is for the sun to overtake the moon, nor can the night outpace the day. Each one is floating in an orbit.
Am I misinterpreting? Surely Muhammad — the Messenger of the Almighty Allah — knew that the sun doesn't actually move in relation to the earth, right? We need only go to the ahadith sources to find out. According to Sahih Bukhari vol.4 book 54 ch.4 no.421,
Narrated Abu Dhar: The Prophet asked me at sunset, "Do you know where the sun goes (at the time of sunset)? I replied, "Allah and His Apostle know better." He said, "It goes (i.e. travels) till it prostrates itself underneath the Throne and takes the permission to rise again, and it is permitted and then (a time will come when) it will be about to prostrate itself but its prostration will not be accepted, and it will ask permission to go on its course but it will not be permitted, but it will be ordered to return when it has come and so it will rise in the west. And that is the interpretation of the Statement of Allah: "And the sun Runs its fixed course for a term (decreed). That is the Decree of (Allah) The Exalted in Might, The All-Knowing." (36.38)
In Sunan Abu Dawud (3991), we also read,
Abu Dharr said: I was sitting behind the Apostle of Allah who was riding a donkey while the sun was setting. He asked: Do you know where this sets? I replied: Allah and his Apostle know best. He said: It sets in a spring of warm water.
As any astronomer will tell you, this is a point on which Muhammad was dead wrong. Such an error may have been excusable for a seventh-century Arab, but it certainly doesn't bode well for the Qur'an being the revealed word of God.
Also Read: Enlightening Your Minds: What Quran says about 'Jumaah' Namaz