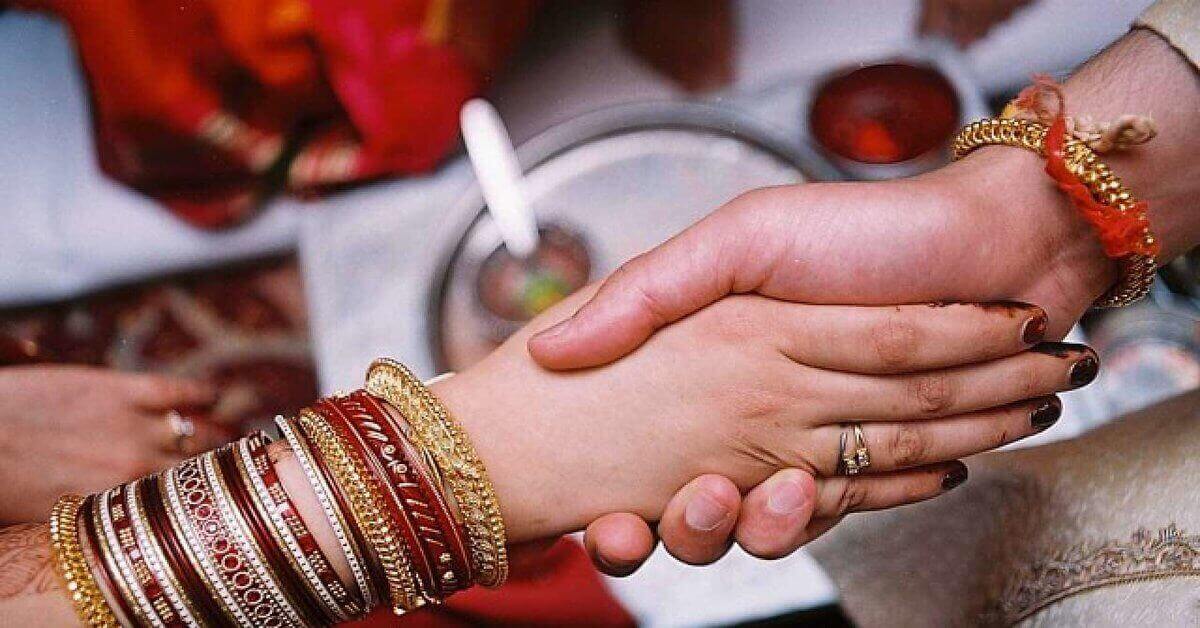 Lovers eloping. We have at least heard of one case where an inter-caste couple elopes. But what about an intra-caste couple?
At an undisclosed location in Purnia district of North-East Bihar, 350 km from capital Patna, Kumar Aman Ashish, 21, and Prerna Kumari, 20, are hiding. They are a couple in love, who are on the run. Prerna's family is hunting them for daring to love, elope and marry; her father has registered a case of kidnapping against the young groom. They change their location every three to four days for "fear of reprisal."
There is a twist to the love tale too. This is not an inter-religious or inter-caste marriage. Neither has Ashish kidnapped Prerna. Both, Ashish and Prerna belong to the forward Rajput caste. And both are adults. The hitch? Prerna's parents wanted their daughter to marry a boy of their choice.
Ashish joins the long list of men against whom a case of abduction has been made out under the IPC.
READ ALSO: Bus Carrying Members Of a Marriage Party Lost Control: Four Dead
40% cases
The website of the Bihar Police Department, biharpolice.bih.nic.in, claims that more than 40% cases of kidnapping in Bihar last year (until November), were for "marriages" such as those of Ashish and Prerna's where couples eloped.
In Khurhan village under Alamnagar police station of Madhepura district, Ashish and Prerna were neighbors, growing up together and falling in love in their teens.
That's when the trouble started for the couple.
Prerna's parents were opposed to the relationship and when Prerna was caught talking to Ashish on her mobile phone, her mother confiscated it. She was also beaten up. When her parents fixed her marriage to a boy of their choice, Prerna and Ashish decided to elope.
Leaving home was the only option left for the couple, who fled on January 5 midnight. They drove on a motorbike for six hours to cross the neighboring Nepal border through Jogbani in Araria district. On the run, they were stopped by patrolling policemen, questioned and let off. They entered Nepal at the break of dawn and checked into a local hotel at Biratnagar, stayed there for four days and reached Patna to solemnize their marriage secretly in a local Arya Samaj temple in Mithapur locality on January 15. They intimated the Chief Minister, State police chief, SPs of respective districts and the local police station officer-in-charge about their marriage with all relevant documents as proof of their age as consenting adults. They also notified their marriage through an advocate in Patna.
Meanwhile, Prerna's father Kundan Kumar Singh lodged an FIR (no: 5/2018) on January 17, against Ashish, his parents, younger brother, and a cousin sister, at the Alamnagar police station, accusing them of abducting his daughter.
The Bihar police records show that 222 cases of "kidnapping for marriage and kidnapping for elopement" were registered in Purnia district while 136 such cases were lodged in neighboring Madhepura district till November 2017.
READ ALSO: Controversial love affairs of Akshay Kumar before and after marriage
"When we got to know that they had married we approached the girl's family to accept their marriage but we were threatened with death," says Amir Kumar Singh, father of Ashish. Mr. Singh himself had a love-marriage 23-years back.
"But we received threatening calls… death sentences and, the police too became hostile," he adds.
At the remote village home of Prerna, her father Kundan Kumar Singh, concedes, "It is all a frivolous charge… what can we do when she is already married. She has brought dishonor to the family by running away."
In hiding, Prerna asks, "Did I do something wrong in marrying the boy I love?" Ashish wonders whether their marriage amounts to a crime. "If it is not, why has the police lodged a case not only against us but three other members of our family?", he asks.
A Supreme Court Bench led by Chief Justice Dipak Misra had observed on February 5, 2018, "When two people get into wedlock, no one should interfere. Neither parents, society, panchayat…no one at all." The court also ruled that two adults are free to marry and "no third party" has a right to harass or cause harm.