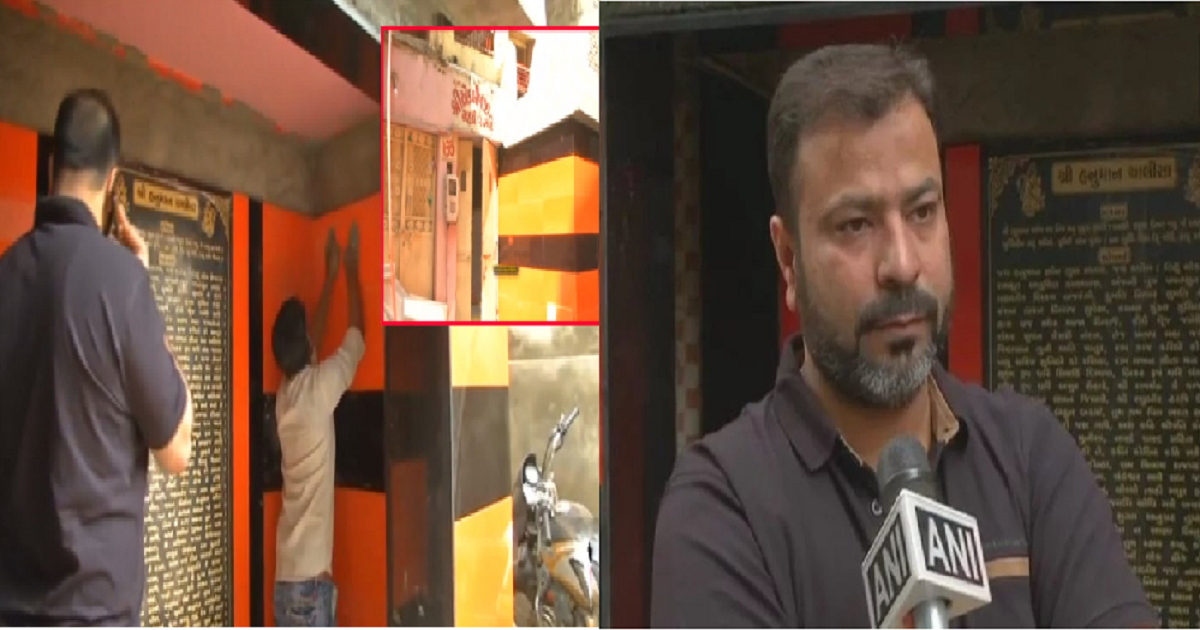 This Muslim man renovates 500-year-old Hanuman temple
A Muslim man in Gujarat has set a shining example of communal harmony by renovating a Hanuman temple.
Moin Memon of Ahmedabad has renovated a dilapidated 500-year-old Hanuman temple situated in Hanuman Gali of Mirzapur area.
Memon took around two weeks to complete the renovation work of the Bhid Banjan Hanuman temple.
Also Read : Welcome President Kovind for convocation, but won't allow BJP and RSS : AMU students union
Expressing happiness for being chosen for the work, he said, "I feel fortunate that I was chosen for this work among all other Hanuman Bhakts."
In a country where attempts are made to divide India, especially the Hindu and Muslim community, on communal lines, incidents of people showing respect to different religions keep everyone's hopes alive for a peaceful nation.