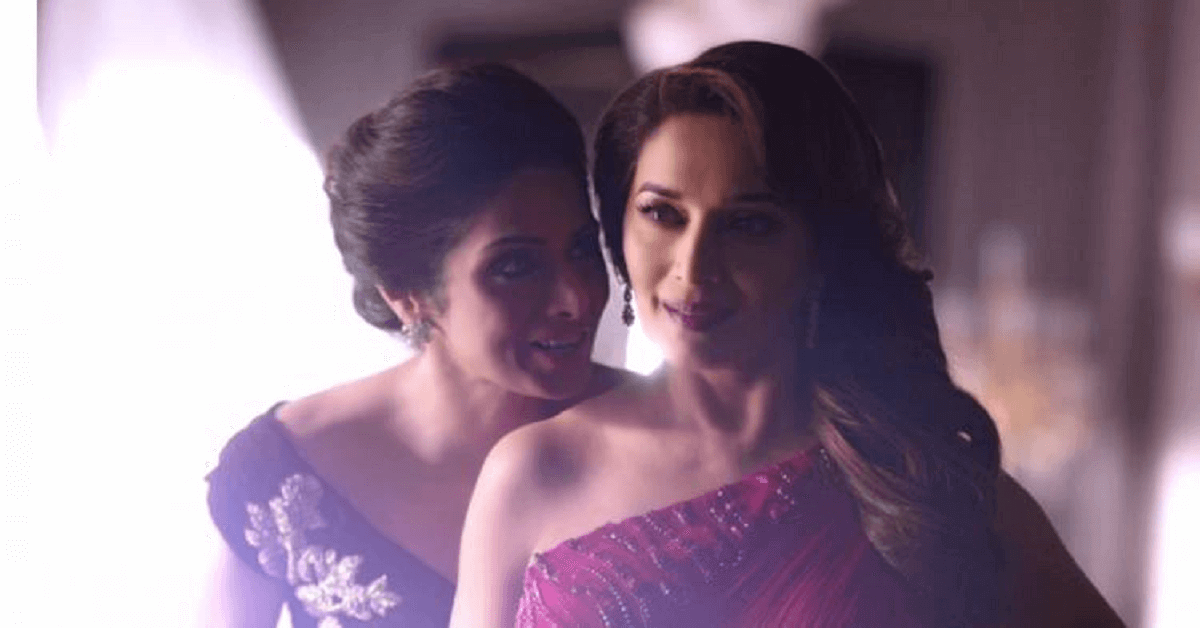 Relationships in Bollywood are worsening and worrisome. Sridevi's animosity was also from 5 such people of Bollywood who are very known big names in the industry.
Jaya Pradha:
There was a lot of thorn in the 80s between both heroines. Even Jitendra and Rajesh Khanna locked the two in the makeup-room and tried to make their friendship normal. 
Ram Gopal Verma
After Sridevi's death, Bollywood's famous filmmaker Ramu wrote a post on Facebook in which he said that 'I hated God for killing Sridevi'. But this director once called her mad when Sridevi married Boney Kapoor.
Also Read: Sridevi's daughter Janhvi Kapoor's letter to her mom will surely melt your heart
Saroj Khan
In the beginning, there was good friendship between Sridevi and Saroj Khan, but it got worse after sometimes.
Madhuri Dixit
It was at such a time that Sridevi had given a tough fight to Madhuri Dixit and due to which in the' film Nagina' the main role was first given to Madhuri and later it was given to Sridevi.
Producer of the film Puli
The movie was a disaster at the box office.  Sridevi made headlines again when she filed a complaint against producers PT Selvakumar and Shibu Thameens, stating that she was not given the complete remuneration. But the producer alleged that Sridevi has to pay Rs 20 lakh in reverse order.