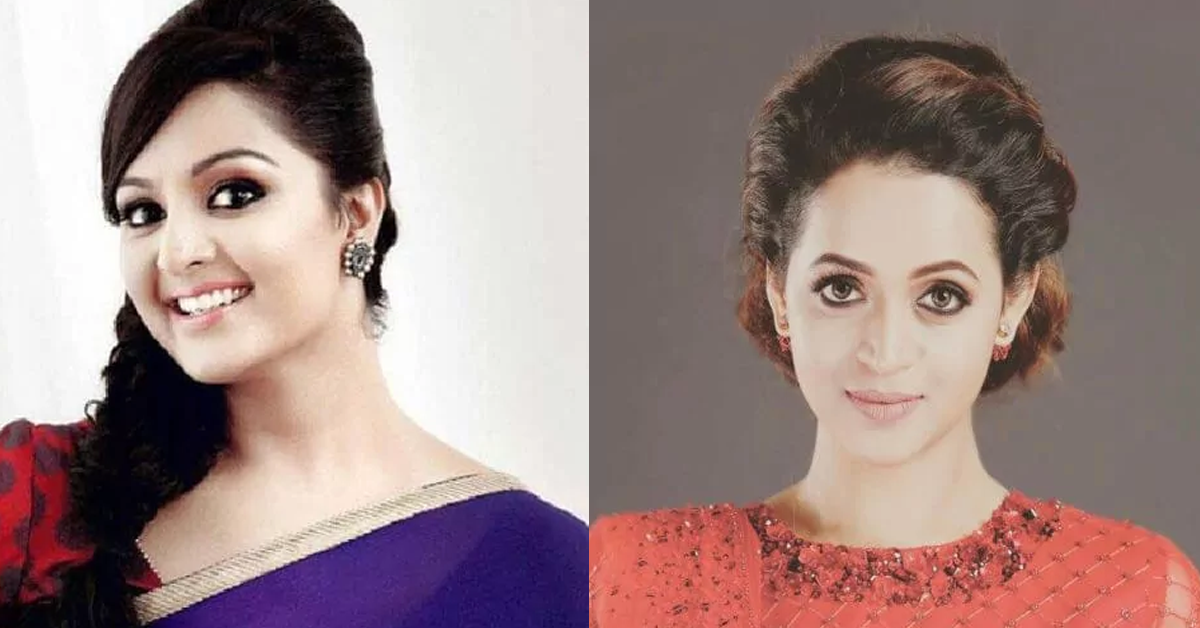 Actresses such Amala Paul, Bhavana, Namitha Pramod and Parvathy Menon are daring in their style and breaking the rules of tradition.
Amala Paul updo hairstyle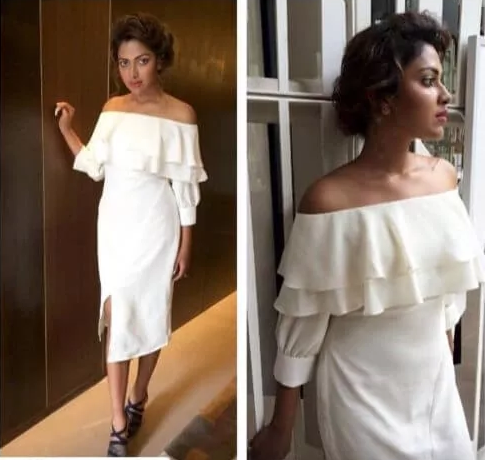 A Malayali actress born and brought up in Kerala, Amala Paul knows a thing or two about Kerala hairstyles. If you are looking for Kerala hairstyles and searching for something fashionable then definitely follow Amala on her instagram page to stay up do date with ideas you could try in 2017. In the pic below Amala is wearing a boat neck gown which she combines nicely with a swirling bun and side parting. The hairstyles is mature and beautiful.
Amala Paul with loose side braid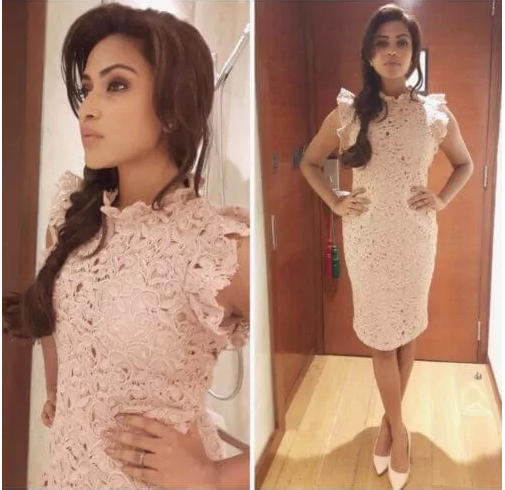 Amala looks super sassy is this loose side braid. To achieve this effect just side comb your hair and braid it to one side. Don't plait too tightly. Once you are done tug at each side to loosen the braid and widen it. You can combine this hairstyle with any type of clothing wether it is an evening dress or traditional attire such as a saree. Whatever you choose to wear beware that you are sure to get heads turning.
Bhavana classy Kerala updo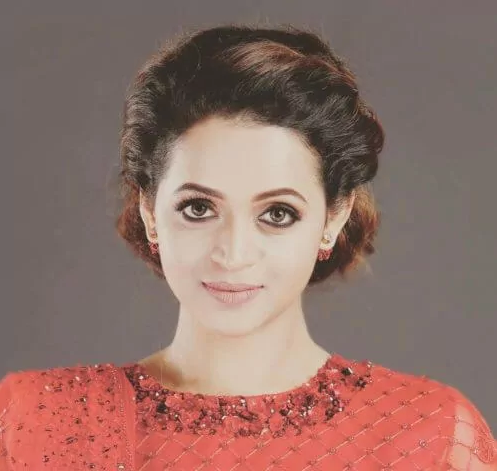 Karthika Menon, more famously know as Bhavana, is another Malayali actress you should add to your watch list for trendy hairstyles. In this pic Bhavana has gone for a retro style hair bun. The hair has been combed to one side and folded and kept in place at the back most likely with a banana style hair clip.
Bhavana with open hairstyle and puff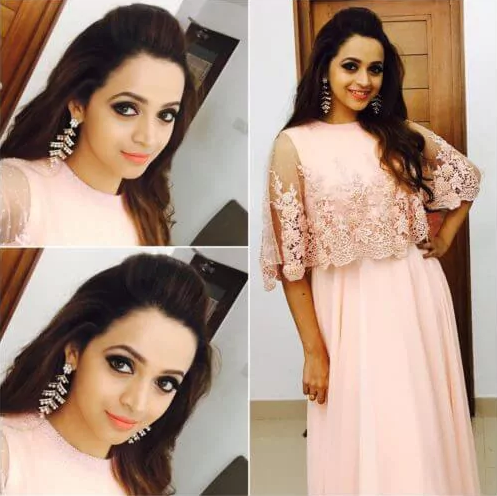 Bhavana looks gorgeous in this open hairstyle. The hair at the top has been combed back and raised to form a puff while the rest of the hair fall beautifully on the shoulders in wavy swirls. The puff makes the hairstyle look grander and the brings out the eyes.
Karthika Nair open wavy hairstyle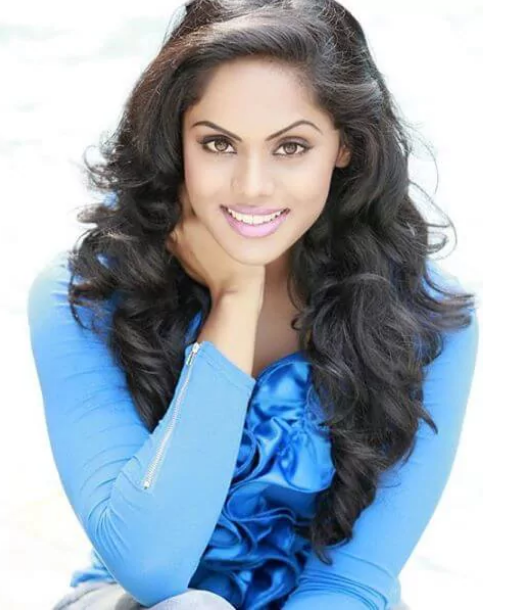 Open hairstyles appeal a lot to me as they are super easy to do and can provide a beautiful frame to the face. In this pic Kartika Nair shows us how its done with long wavy locks swirling all around her. If you have long hair you might want to check out our tutorials for long hair hairstyles.
Namitha Pramod with short bob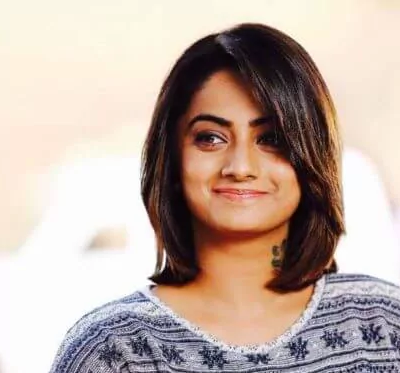 Namitha is suppressing her characteristic smile in this pic but I chose it because it shows one of the nicest Kerala hairstyles that you could go for. In Kerala and across South India long hair reflects tradition. Breaking the bounds and going for a short hairstyle like Namitha in the pic below then is not only about being fashionable. It is a much bolder statement. If you are feeling audacious follow Namitha and try a blunt cut bob. The hair has been side parted and the look is classy and sexy at the same time.
Manju with side swept bangs and side braid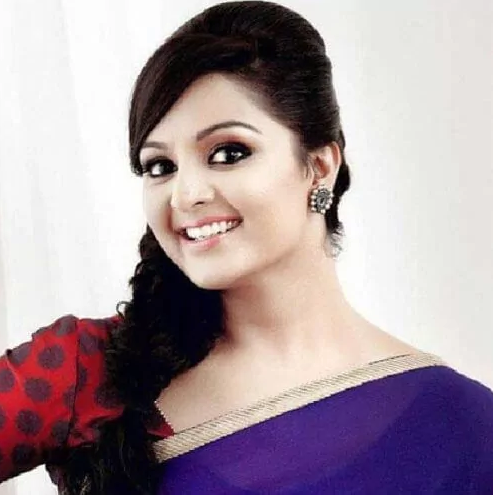 Manju Warrier has played in loads of Malayalam movies and has a thing or two to teach us about traditional South Indian hairstyles. This hairstyle will also work if you have oiled your hair. The hair has been plaited and brought to one side. At the front we have smooth side bangs and the back consists of a raised poof.
Parvathy Menon loose side braid and curly side fringe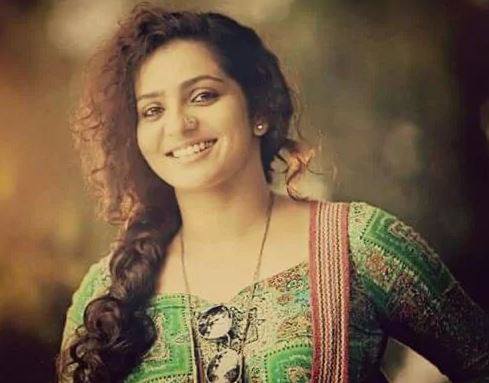 Parvathy Menon has that quintessential curly hair that many women in Kerala have. This messy hairstyle looks supremely cool. To one side she has has plaited a loose fishtail braid. I love how on the same side she has let a long strand of curly awesomeness loose. Parvathy in this hairstyle is girl power personified!
Parvathy Menon in short curly Kerala hairstyle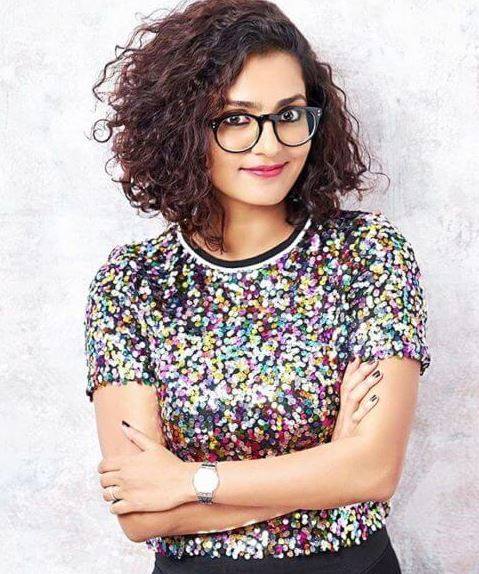 Another great hairstyle for short curly hair. While we usually see short Kerala hairstyles being combined with smoother or thinner hair here is a nice exception to that rule. Parvathy's frizzy bob is the cutting edge of fashion. You can combine with an undercut if you need less volume.
Remya Nambeesan in retro hairstyle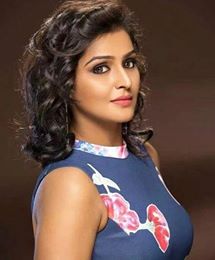 Remya looks awesome in this messy retro hairstyle. This medium length curly hairstyle will look good on any average day in Kerala. I love how she forms a low puff above the forehead and the overall unkempt look.
Remya Nambeesan with puff updo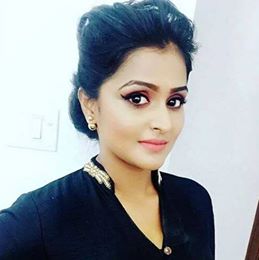 In this pic Remya is sporting a super chic chignon. The French aesthetic combined with the quintessential Malayali puff is a great combination. Because the hair is out of the way this is the perfect opportunity to wear some earrrings. Remya has opted for some non intrusive gold studs but longer and more prominent earrings can also work well with this type of hairstyle.
Also Read: Bollywood celebrities who got married to younger men