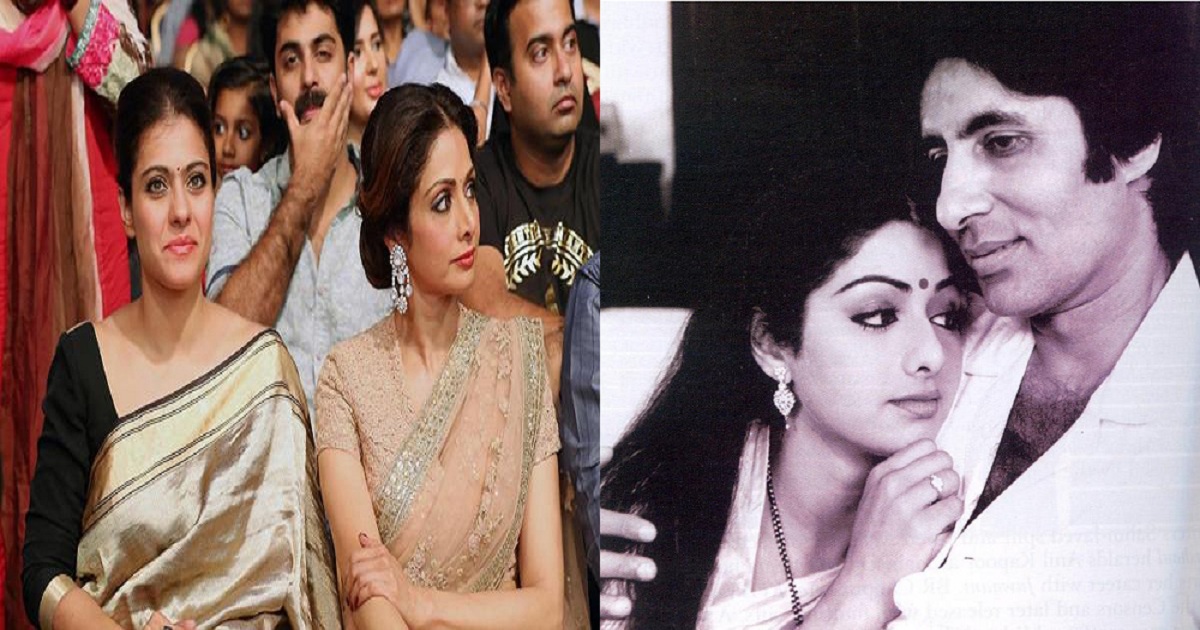 See the heart melting posts of Amitabh Bachan and Kajol after Sridevi's death
Bollywood's first female superstar Sridevi has left this world and this is a harsh reality which is too hard to face. This feeling of her leaving us is hard to sync in and the fans are unable to get in terms with this shocking fact and so are the celebs. The Bollywood diva's untimely demise sent a shock wave across the nation. 
Sridevi's mortal remains reached Mumbai around 10.30 pm on Tuesday from Dubai in a private plane. Her body was then taken to her Lokhandwala residence.
Several Bollywood celebrities are arriving at the venue to pay their last respects to the evergreen actress. 
Meanwhile, Kajol who was close to Sridevi took to Instagram and shared a heartfelt post. She wrote, U r loved mourned missed remembered . And forever relevant ! If cinema has a hundred years u were in fifty of them….. . Keep smiling #sridevi
Big B who tweeting about how uneasy he felt on the unfateful night of February 24—the same day Sridevi died has been feeling emotional lately. And that this visible from a series of his tweets.
T 2728 – Get back .. get back .. just get back .. to love

— Amitabh Bachchan (@SrBachchan) February 27, 2018
T 2627 – Get back to love .. it is the only sustainable !!

— Amitabh Bachchan (@SrBachchan) February 26, 2018
T 2626 – Give love .. share love .. it is the ultimate emotion .. !!!

— Amitabh Bachchan (@SrBachchan) February 25, 2018