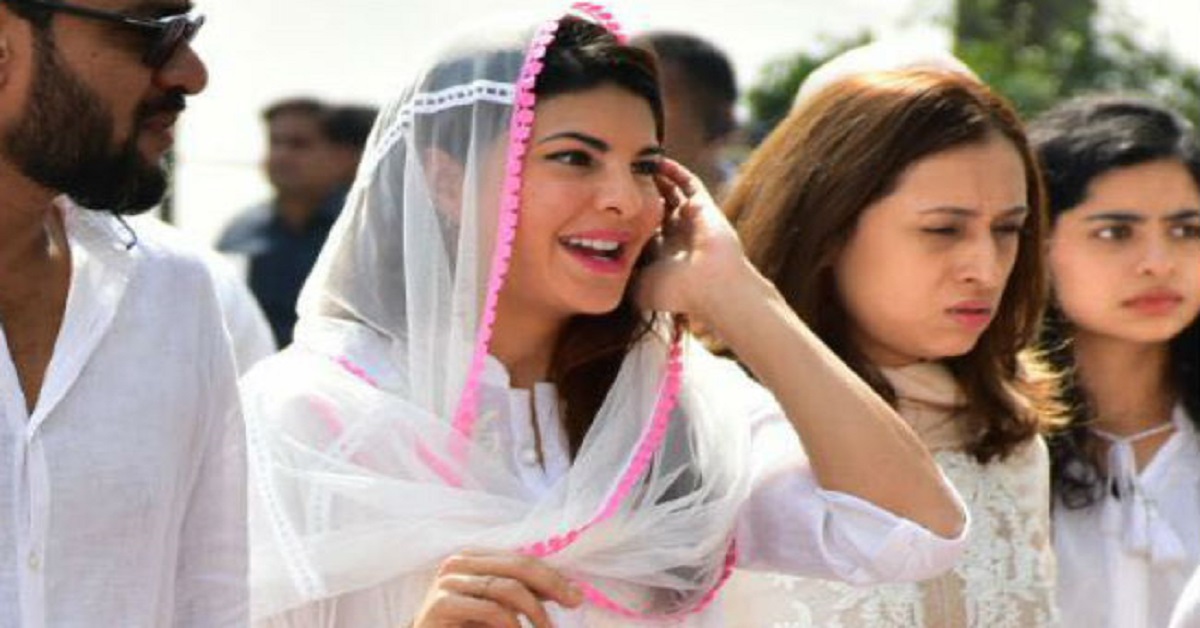 Bollywood has been grieving Sridevi's death and most of the stars even broke down at Sridevi's condolence meet in Mumbai's Celebration Sports Club on February 28. While prominent actresses such as Sushmita Sen and Shraddha Kapoor were seen shedding tears, Jacqueline Fernandez was photographed all smiles during the ceremony. This was not well received by the fans on Twitter who attacked the actress for her 'shameless' behaviour.
ALSO READ: This is the reason why Boney Kapoor is thankful to his son Arjun Kapoor
Sridevi's body was kept in Celebration Sports Club for the public to mourn. Many famous celebrities attended the prayer meet and paid tribute to the veteran actress. However, Jacqueline appeared with a vibrant grin which made fans angry. They called her "shameless" and "insane" for showing such disrespect to the great actress.
Many people retweeted Jacqueline's smiling pictures and described it as an attempt to get more media coverage. One user posted on Twitter, "If you don't have respect for the departed soul then avoid going for last rites just for the sake of media coverage."