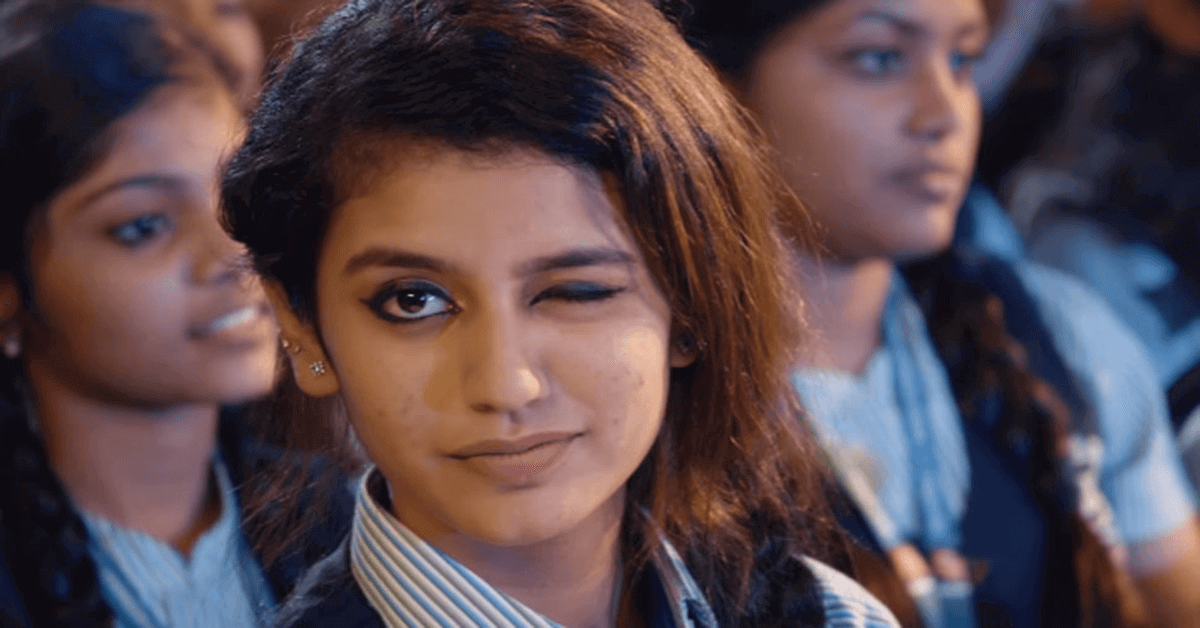 No matter how cliché it is, some of us still love that simple high school love stories.
And if the actress is cute, flirtatious? And her innocent expressions- those will be a hype in the social media.
So it's not a surprise that Priya Prakash Varrier became an overnight sensation.
After watching the girl in the video, everyone liked her expressions and they went crazy about her on social media. Her followers on social media are spreading like wildfire.
While there are a few people who call Priya overrated but there's absolutely no one who can ignore her. Since the past couple of days, the 18-year-old from Thrissur in Kerala has captured most space amongst the netizens, be it Facebook, Instagram, Twitter or any other social media website.
Soon after the video song (Manikya Malaraya Poove) went viral, Priya got so popular that her Instagram account received more than 5 million followers in no time and still counting. With the craze she got, the filmmakers are fighting in the queue for giving her film offers.
READ ALSO: This is the Film to start with as heroine for Priya Prakash Varrier after becoming an internet sensation
Charge Of One Instagram Post:
Yes, this fan following helps her earn through Instagram as well. If reports are to be believed Priya will now start earning by posting promotional content on her Instagram account, apparently through Instagram's influencer marketing strategy. Many major brands are already competing to rope in Priya to promote their products.
However, it is not known how much Priya charges for posting promotional content of major brands on her official Instagram handle. The pictures and videos posted by Priya on her social media pages garner as much as ten lakh likes and the comments posted below by her fans alone would be more than twenty thousand.
According to the reports, it is said that Priya Prakash is charging up to Rs 8 lakhs per one post on Instagram. Many Bollywood celebrities promote products and brands through their social media pages but the trade pundits say that even Bollywood A-listers wouldn't charge as much as Priya does.
Cricketer Virat Kohli is another celebrity with huge brand value and star power who regularly posts promotional content on his official social media pages.