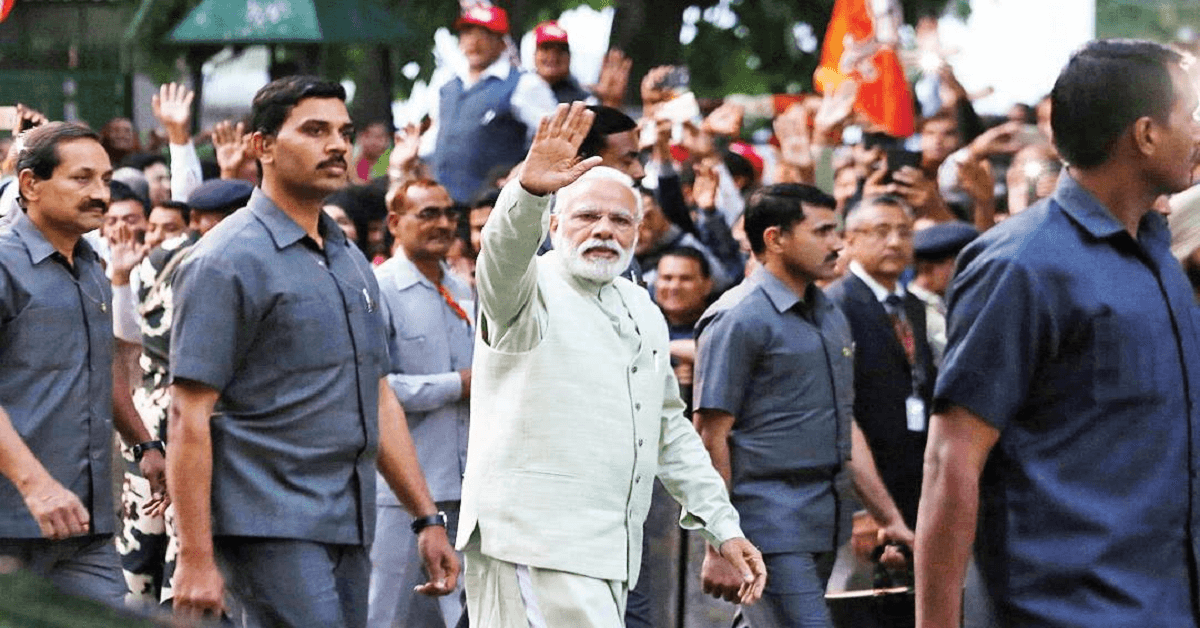 In the victory speech held at the BJP Head Quarters following the massive BJP show in Tripura, Prime Minister Narendra Modi paid respect to the martyred RSS workers and said that BJP workers should never allow the Congress Culture to creep in.
Prime Minister credited the victory in Tripura to BJP president Amiot Shah and the enthusiastic BJP workers.
"The juggernaut of our election victories has reached the Northeast and will now move forward toward Karnataka. This is a historic win for our party and we have to win in Karnataka, Odisha, West Bengal and Kerala," the PM said.
He also led a severe attack on CPM after it's debacle in Tripura. "The colour of the setting sun is red and that of a rising sun is saffron. Today, everything has been coloured in saffron," the PM said
Manik Sarkar-led left front faced a huge loss ion their own citadel after more than two decades of left rule in the state.
Also read: BJP's strategist mocks Tripura CM; options him hiding places
He also didn't mince any words while attacking Congress and Congress president Rahul Gandhi "some people grow in designation but shrink in stature".
He also attacked CPM for its ideology which according to him is based tom keeping the people on the brink of fear and terror. He also reminded his critics how BJP has grown from 'Shunya to Shikhar'.
Following the BJP Parliamentary Board's meeting on Saturday evening, a senior party leader told reporters that Union Ministers Nitin Gadkari and Jual Oram would visit Tripura as observers. He added that the Board decided to send him and Arun Singh as observers in Nagaland while Kiren Rijiju and KJ Alphons will go to Meghalaya.