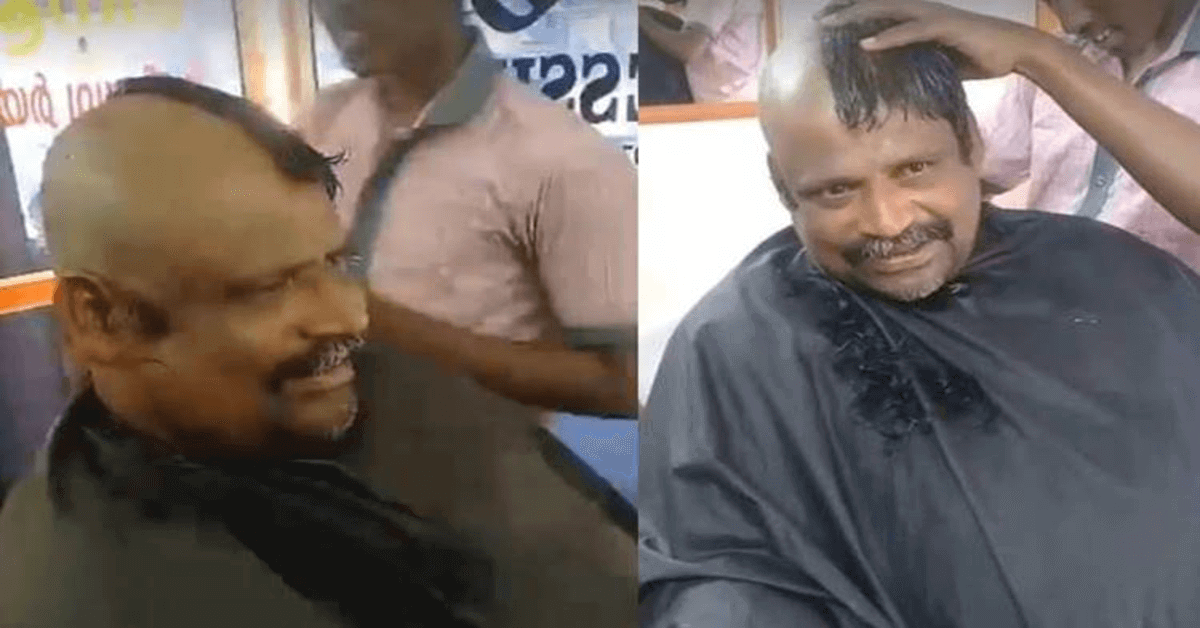 Have you ever made a bet? And kept it? And posted it on your social media pages? Well so did this man.
"If the CPM loses in the Tripura 2018 elections I will shave half of my head." This was the bet that a CPM supporter in Kerala had made.
Manikandan Pillai, a CPM supporter from Kollam Kerala had posted on his Facebook account on the 28th of February that he will shave his head in half and will drive an auto himself to home.
READ ALSO: These are the reasons why the Red Fort crumbled in Tripura
And he has kept his word.
On the 3rd of March, after the Tripura results came out, Pillai walked into a barbershop and shaved half his head off. Only because the barber requested Pillai did not drive an auto himself.
"I am a CPM member, hence I kept my word."
For the first time in 25 years, the CPM flag did not unfurl in Tripura. BJP has marked yet another state with its saffron flag.