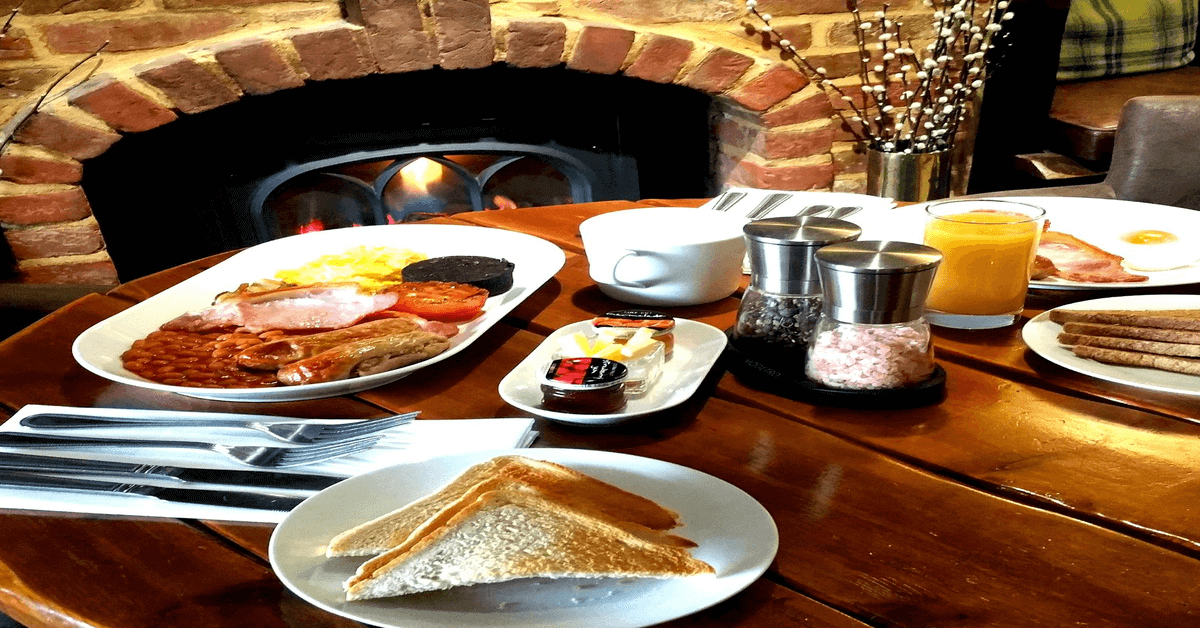 Ok, I know it not a Sunday. But come on! That never stopped anyone from enjoying a delicious eggy breakfast.
HALF-AN-HOUR BREAKFAST RECIPES
OVEN DENVER OMELET RECIPE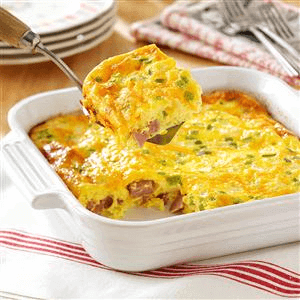 A quick omelet that can be made by popping it into the oven.
MAKES: 4-6 servings
TOTAL TIME: Prep/Total Time: 30 min.
INGREDIENTS
8 large eggs
1/2 cup half-and-half cream
1 cup shredded cheddar cheese
1 cup finely chopped fully cooked ham
1/4 cup finely chopped green pepper
1/4 cup finely chopped onion
READ ALSO: Check out these half-an-hour breakfast recipes for easy mornings
DIRECTIONS
In a large bowl, whisk eggs and cream. Stir in the cheese, ham, green pepper and onion. Pour into a greased 9-in. square baking dish.
Bake at 400° for 25 minutes or until golden brown.
Test Kitchen Tips
Green pepper is typical in a Denver omelet, but red, yellow and orange peppers are just as good and add lots of colors.
This is an American-style omelet, puffed and golden brown. If you prefer yours more tender and less brown, try baking at a lower temperature, about 325 degrees, until a thermometer reads 160 degrees and eggs are set.
NUTRITIONAL FACTS
1 each: 235 calories, 16g fat (8g saturated fat), 326mg cholesterol, 506mg sodium, 4g carbohydrate (2g sugars, 0 fiber), 17g protein.
NOTE:
Those ingredients that are not available in your region, use your creativity & mix n' match or substitute it.