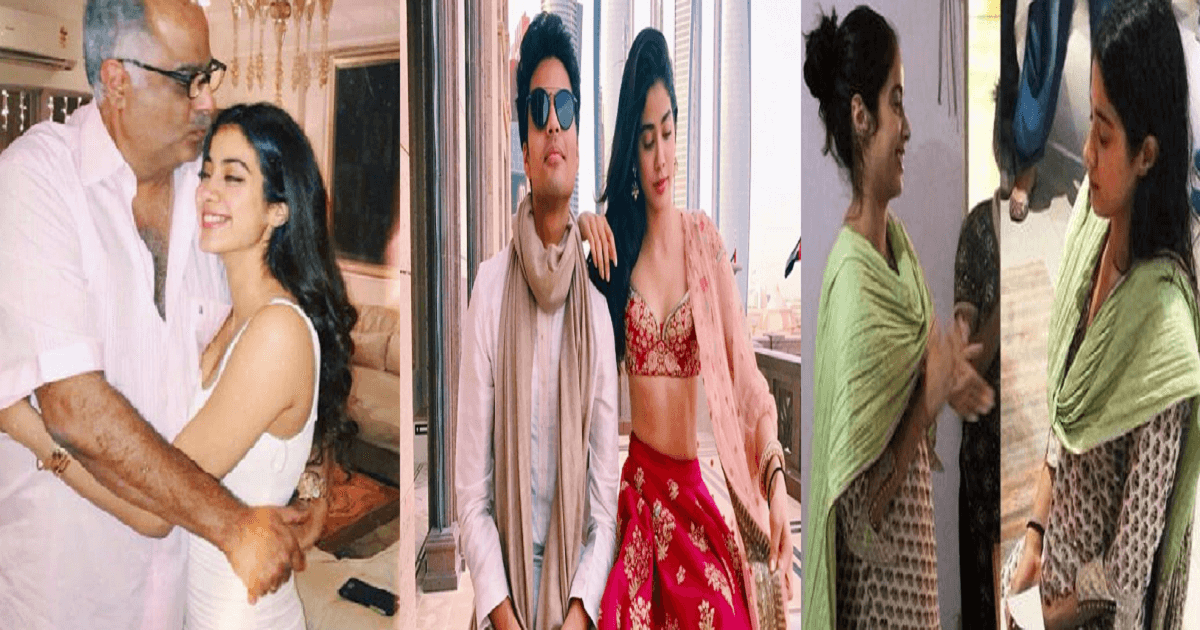 Actress Sridevi's daughter Janhvi Kapoor gets trolled for celebrating her birthday
Actress Sridevi's daughter Janhvi Kapoor turned 21 yesterday (March 6, 2018), and celebrated her special day with her family and close friends. She also paid a visit to an old age home and paid a tribute to her mother, Sridevi.
But it's really shocking to see that the young girl is being slammed by the netizens, for celebrating her birthday! Here's what happened..
It all started when Sonam Kapoor shared this inside picture from Janhvi's midnight birthday celebration and soon negative comments started pouring in.
While, some of the netizens are slamming Janhvi for celebrating her birthday with a 'smiling' face, some supported Janhvi and also praised the young girl for putting up a smile on her face despite going through a horrible time.
An Instagram user named @mosu_imu commented, "Kesi beti h apni ma ko mare 10 din huve h aur dhumdham se birthday mana rahi h."
While another user named @almas_khan123 called her 'fake'. He wrote, "Waahhhhhh .. typical Bollywood!! Senseless, illiterate,emotionless, no brains, heartless and fake [sic]."
A user named @mehreenkhan20 gave a befitting reply to all her haters and wrote, "HI people! Just because you grieve for one month doesn't mean every single person needs to do the same."
Also Read  :See Video: Jhanvi Kapoor is so emotional on her birthday without mother
"There is nothing wrong with her smiling, being happy! Her mother would be at peace to know her daughters are smiling and at peace. Stop the judgement passing and smile a little! [sic]."
"@janhvikapoor seems like u r happy n celebrateing ur moms death whn my mom died I was least concerned about my bday aisi Beti baghwan kisi Ko na de shame on u [sic]."
An user named @shanatic_forever gave an apt reply and praised Janhvi Kapoor for being strong and wrote, "It's hard to tell how someone is feeling!
Just because they are celebrating it definitely not means they are not sad!! It's good if ypu are happy to see them happy! Only a strong heart can smile after such a big loss!! [sic]"
"Despite this great loss, Boney Kapoor plans to celebrate Janhvi's birthday with the entire family being by her side. It will be a tough one for the young girl."