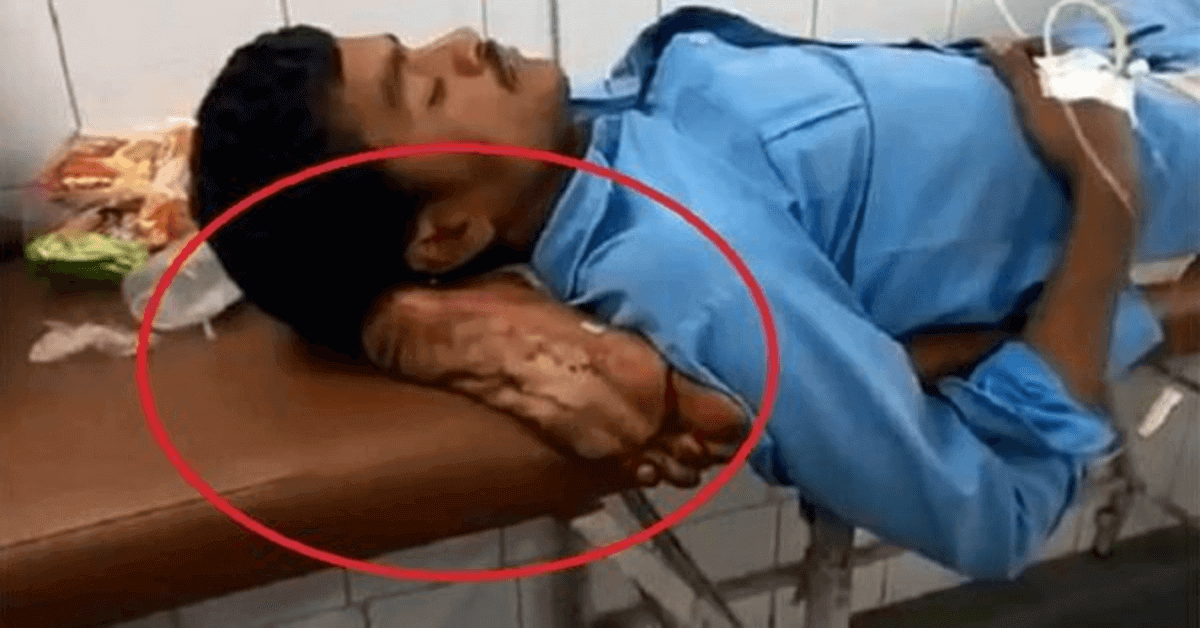 Hospitals should have not only the best facility but also the best of treatment should be availed to all the patients.
In a horrific display of insensitivity, a school bus conductor who lost his left leg in an accident was made to lie on a stretcher with his severed limb placed under his head at Jhansi Medical College on Saturday.
A probe was ordered by the UP government after the video of the incident went viral. Later in the evening, minister for medical education, Ashutosh Tandon ordered the suspension of emergency medical officer Dr. Mahendra Pal Singh, senior resident Dr. Alok Agarwal and sisters on duty Deepa Narang and Shashi Srivastava.
Director General (DG), medical education, Dr. KK Gupta said that departmental proceedings will be initiated against the consultant doctor on call, Dr. Praveen Saraogi, as he failed to respond on time.
READ ALSO: 70-year-old Apollo Hospital Director married girlfriend younger than daughter-in-law
According to reports, the bus picked up students from a Mauranipur-based public school and had reached Bamouri village when a herd of stay cattle suddenly came in front of it. In his attempt to save them, the driver lost control of the vehicle which overturned by the roadside in the city's Lehchura area. The left leg of the bus conductor, Ghanshyam, 28, got severed in the accident.
Six students who sustained minor injuries were discharged after receiving first aid at the local health center, station officer (SO) of Lehchura, Gyan Prakash Singh said. "No case has been lodged so far," he added.
The medical college principal, Dr. Sadhna Kaushik, said the severed leg could not be stitched back since the tissue was "already dead".
She also said that the patient's family members got him discharged by evening and took him to some private hospital as they had no choice.
"There was no one to attend him. We had no choice but to take him to a private hospital," said Janki Prasad, brother-in-law of the patient.