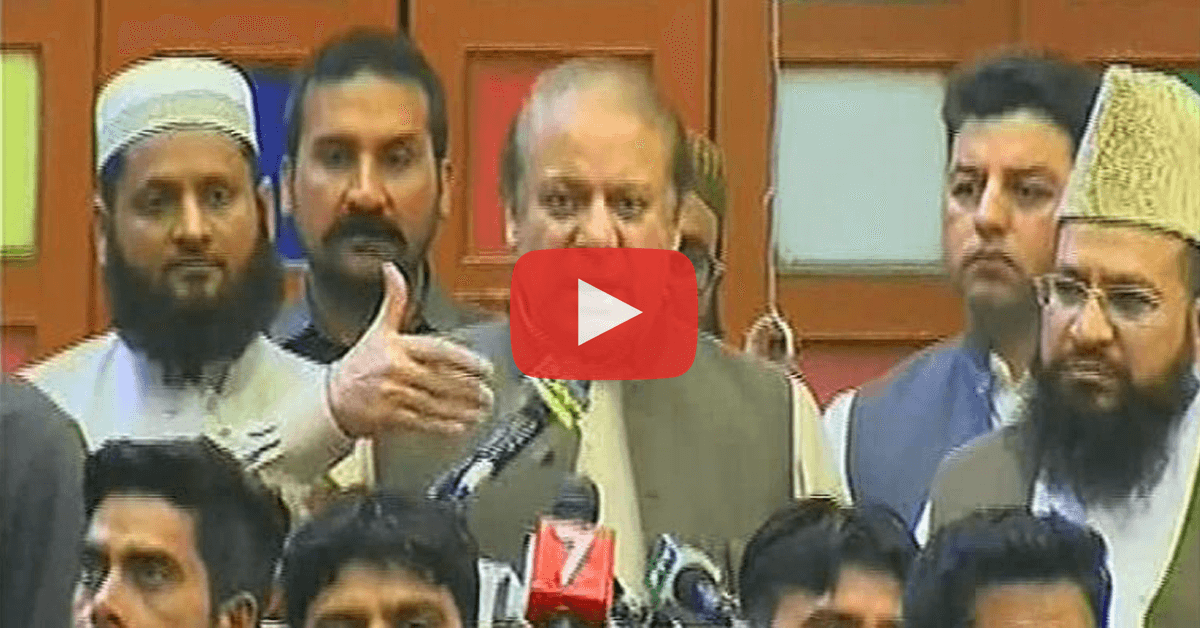 A shoe was hurled at former Pakistan Prime Minister Nawaz Sharif at an event in Lahore on Sunday, a day after the ink was thrown on Foreign Minister Khawaja Asif.
The incident occurred after Sharif arrived at Jamia Naeemia to address a ceremony marking the death anniversary of cleric Mufti Mohammad Hussain Naeemi.
Also Read: No one can defeat the party said Nawaz Sharif's daughter
Video footage showed Sharif visibly shocked in the immediate aftermath of the incident. However, the Pakistan Muslim League-Nawaz leader went ahead with his address, although reportedly shortening his speech, only to thank the organizers.
The man was immediately caught and taken into custody. The organizers said they were trying to ascertain the identity of the attacker and how he was able to enter the hall.
See video: