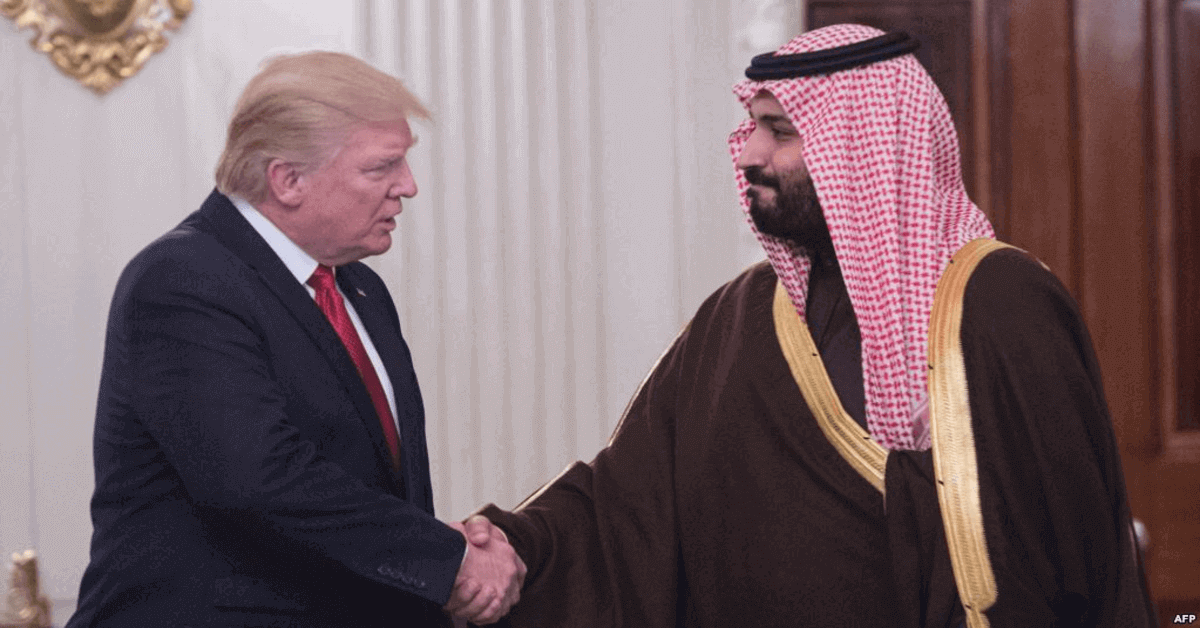 President Donald Trump plans to meet with Saudi Crown Prince Mohammed bin Salman in Washington on March 20, White House Press Secretary Sarah Huckabee Sanders said Monday.
"The president looks forward to strengthening ties between the United States and Saudi Arabia," Sanders said.
The meeting comes as the 32 year-old crown prince seeks to build a defense industry and has been looking beyond the kingdom's traditional Western allies for help. Prince Mohammed is aiming to have half of Saudi military procurement done locally by 2030, from about 2% now.
READ ALSO: UAE to have Rail link with Saudi Arabia Soon
The Saudi government is already planning to buy the Russian S-400 air-defense system, under a deal that would let them manufacture related products at home. The prospect of more such agreements is likely to alarm American policy makers, who worry about losing ground to Russia and China in the Middle East.
Prince Mohammed and his father, King Salman, have sought to tighten their grip at home — consolidating powers that were once shared among an extended royal family. Senior princes and prominent businessmen were detained in November as part of a declared anti-corruption campaign. A new generation of bureaucrats close to the crown prince has been installed in senior posts.