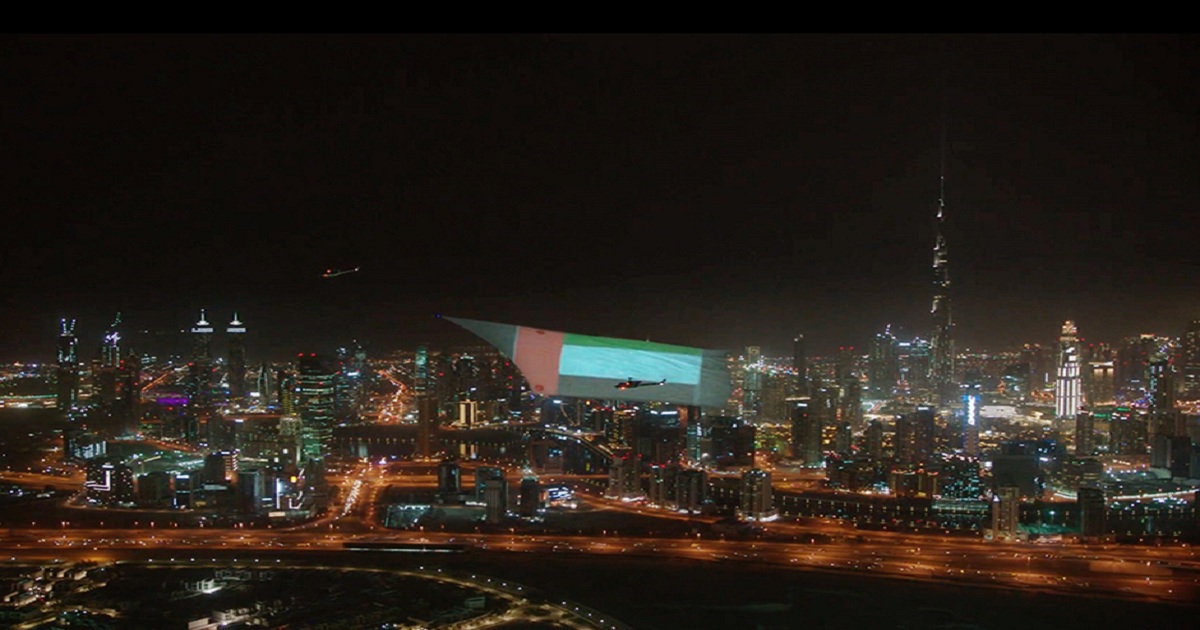 Dubai sets another Guinness World Record
Wasl Asset Management Group, a real estate developer and management company in Dubai, has broken a Guinness World Records title for the largest aerial projection screen, which took to the skies in celebration of the 'Year of Zayed 2018'.
The record-breaking achievement is part of wasl's wider efforts to commemorate the values and vision of the late Sheikh Zayed bin Sultan Al Nahyan, the Founding Father of the UAE.
The event was attended by a large audience from across Dubai, as well as Guinness World Records representatives who were present to document the achievement.
This new world record, which was set by wasl Asset Management Group, saw a 300-foot aerial screen soar across Dubai's iconic skyline towed by a Bell 212 Helicopter, while a second Bell 212 projected the video onto the screen, using a combination of augmented reality tracking and live projection mapping, displaying a short film about 'Year of Zayed', and providing the public with an impressive visual tribute to the Founding Father's life and values. 
Also Read : These are the things you can and cannot bring while flying to Dubai
The screen was viewed from upto three kilometres away, starting its journey from Skydive Dubai before flying over the Dubai Coast and then inland to reach Zabeel Park1.
The helicopters hovered over Dubai Creek and back out to the coast landing back at Skydive Dubai after a flight duration of approximately 90 minutes.
CEO of wasl Asset Management Group Hesham Al Qassim said: "We are delighted to have celebrated the 'Year of Zayed 2018' in a memorable and ambitious way that captures the late Founding Father's pioneering spirit."
Country Manager of Guinness World Records MENA Talal Omar said: "Dubai has set the stage for numerous record-breaking successes over the years and we are delighted to be part of the celebrations of another new Guinness World Records title by wasl Asset Management Group.
"It's always great to see how the UAE celebrates its nation's pride through continuous record-breaking events, and this initiative definitely stands out."
"This is a great milestone for Dubai and we are proud to have achieved a new record for the city in such an unforgettable year," added Al Qassim.
Huge display screens were set up on the ground so that the audience could watch the screen's 90-minute journey live on the air as it soared across the Dubai skies.
Previous record
This achievement has only been accomplished once before in New York City, when the record was originally set by a 250 foot screen. Dubai's 300-foot screen beat the previous record by 50 feet.