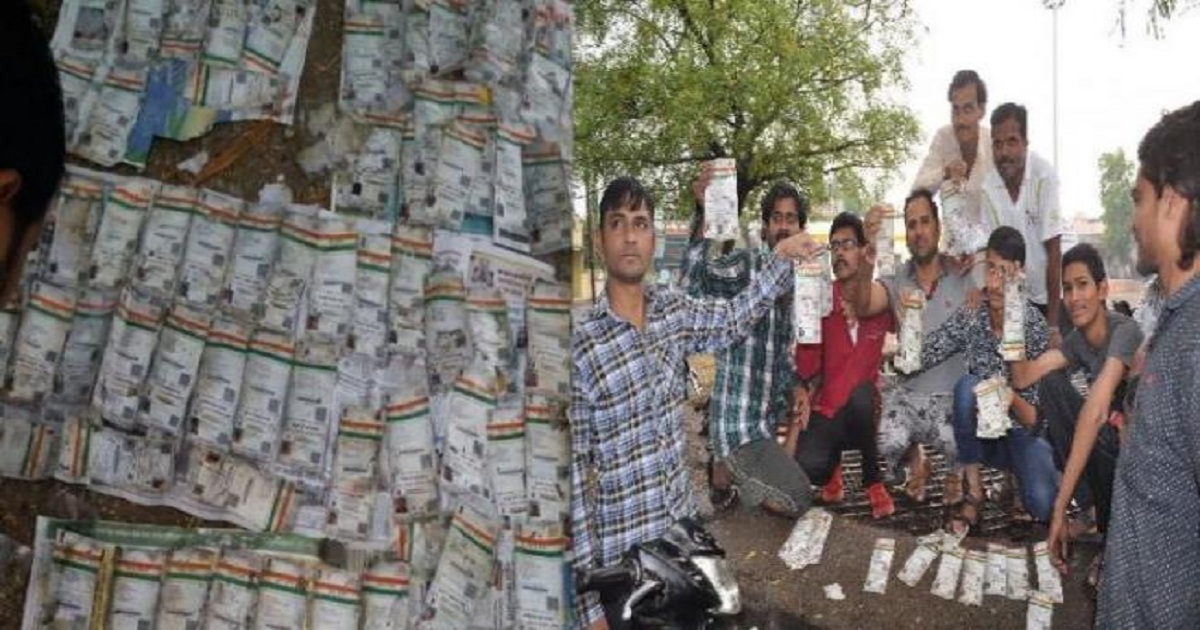 Thousands of original Aadhaar cards found dumped in a well 
Thousands of Aadhaar cards were found dumped in a well at Yavatmal in Maharashtra. A group of locals, that came upon gunny bags packed with original unique identity cards, informed the district administration, which then ordered a probe into the matter.
The offense came to light when few youths volunteered to clear silt and garbage dumped in wells as part of efforts to resolve the severe water crisis in the region.
A group of volunteers were working in a well located in Sai Mandir premises in Shinde Nagar area and came across bags full of Aadhaar cards, weighed down with rocks. On further analysis the cards were found to be original.
Also Read : This is what Supreme Court says about the linking of Aadhaar with various services and its deadline
Although the cards were partially damaged being under water for long, the details on many cards were readable and were found to belong to residents of Lohara village on the city's outskirts.
The district collector Rajesh Deshmukh was informed about it, who ordered a probe to find whether the cards were in the custody of revenue department staffers or the Indian Postal Services. He assured action against those found guilty of dereliction of duties.