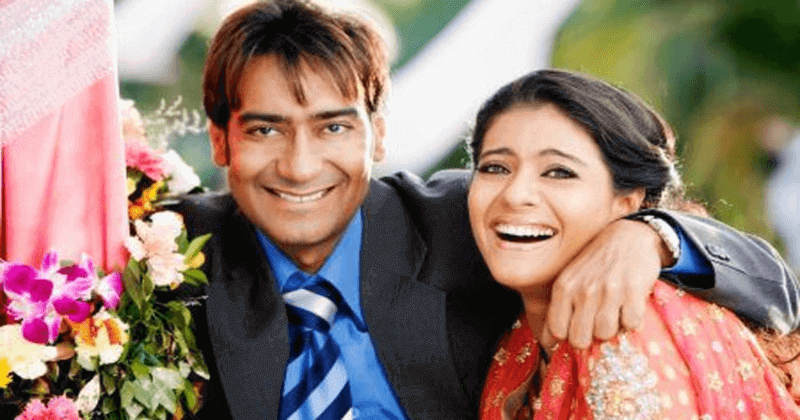 Celebrities, their lives both work and personal are a hype to the media and the fans.
Media's curiosity and the fans eagerness over Virushka's wedding just proves how interested the people are in the lives of the celebrities.
After being unsure if they were indeed tying the knot and being clueless about the date and venue for a substantial amount of time, the media finally figured out that Virushka were set to get married in Tuscany, Italy and some of them even landed at the location.
READ ALSO: Virat Kohli set to become father ? His latest tweet hints about this
Something similar had happened to another celebrity couple, almost two decades ago.
A few days before the scheduled date, Ajay Devgn and Kajol's wedding venue got leaked out by a Mumbai daily.
To avoid the media, the celebrity couple had changed the venue, and it turned out to be Ajay's own house.
Not much is known about the wedding apart from this, and Ajay recently shared a hilarious account of it.
Ajay was asked how he and his wife Kajol met in an interview and he said, "On a set. It's a very boring story. Actually, there is no story. I was the quiet one. She thought I was a snob. At first, we would hardly talk, but gradually started talking, and that's how it began.
READ ALSO: This Actress Tried To Commit Suicide Because Of Ajay Devgn
He added, "There was no proposal! We became friends, and then realized we are seeing each other. One day, we decided to get married. I didn't want to make a big issue out of my marriage. So, I came out of my bedroom, got married on my terrace, went back to my bedroom!"
Considering the grandeur associated with weddings in general, this was surely a 'rarest of the rare' one and perhaps something you'd expect from Ajay.
But who'd complain about it when the marriage has been going strong since 1999.