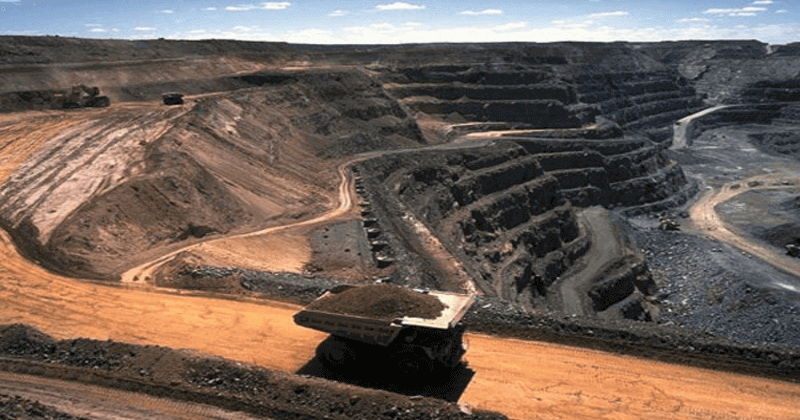 Through mining, we extract the precious metals that are hidden within the earth layers and use them for our purposes.
But currently, the mining ores in Goa have come to a halt. This is the second time that the 70-year-old was stopped on Thursday. 
All mining companies ceased their operations in keeping with the February 7 Supreme Court order quashing the renewal of 88 mining leases and stopping mining activities from March 16.
Around 11 million tonnes of iron ore has been mined till date. The apex court has placed an extraction cap of 20 million tonnes per annum.
Director of mines Prasanna Acharya told a news agency that all mining companies have stopped iron ore extraction and transportation from the lease. "No iron ore can be transported from inside the lease from Friday," he said.
READ ALSO: Chandrababu Naidu to fight his 'dharma yuddh' against BJP till he achieves his goal
Only the ore dumped outside the lease can be exported, Acharya said.
Since February, the number of mining leases in operation has steadily reduced. While in the first week of February, 16 leases were operational, this number dropped to three by March 12.
The mines department has also issued separate instructions to Goa police and leaseholders to ensure that mining operations are brought to a standstill by midnight on Thursday, as per the SC order.
Acharya said the directorate of mines and geology is continuously monitoring mining operations, which may go on until Thursday midnight.
"Since the ore bodies from mines shall be exposed, there is likelihood that such ore may be subject to theft after March 16 until proper security arrangements are put in place," the Directorate of mines said in its communication to Goa police and leaseholders, requesting them to continue security arrangements at the leases at least till March 31 or till "such arrangements are put in place by the state government".