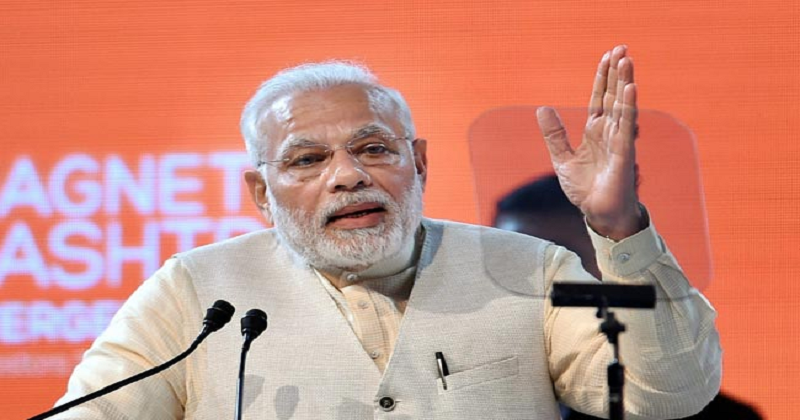 Modi Govt plans to doubling the farmers' income in the next four years ,But youth not interested in that field
Prime Minister Narendra Modi said his government's initiatives aimed at creating awareness about latest technological developments in agriculture will double farm income by 2022. Modi, who will later address an agriculture fair 'Krishi Unnati Mela' at Pusa campus here, tweeted that its theme is aimed at doubling the farmers' income in the next four years.
He also announced that the "Krishi Karman" and "Deen Dayal Upadhya Krishi Vigyan Protsahan" awards would be conferred during the programme on Saturday. He would also unveil a portal on organic farming and lay the foundation stone of 25 Krishi Vigyan Kendras. In February, the Agriculture Ministry had organised a conference here to hold consultations with the stakeholders to find solution and ways for doubling the farm income by 2022.
Also Read : Congress is tired under Modi Govt rule not India , says Shahnawaz Hussain
According to the study conducted by a job website , there was 25 percent plunge in the average number of agriculture related job searches each week during CY2017.The millennials are not much attracted to the country's agriculture sector due to poor awareness about the scope of the sector, dearth of entrepreneurial spirit, and lack of job security, the study said. This is happening at a time when Prime Minister Narendra Modi is talking about doubling farmer income by 2022.
India may have been rapidly growing over the last thirty years, lack of jobs in the manufacturing sector could derail the growth story of the world's fastest growing economy, Nobel Laureate Paul Krugman had said. The economist had said that India must develop enough number of manufacturing jobs, if it actually wants to become a leader in Asia, surpassing China, and employ its large population base.
The agriculture sector may grow at 2.1 percent in 2018, the recent Economic Survey 2017-18 had said. The sector remains the largest employer, according to a multiple surveys. The lowest level of interest in agricultural jobs is shown by the job seekers in the age group of 21 to 25 years, according to the study. The sample size for the survey constituted fresh graduates, newcomers and interns. However, the age group of 31 to 35 years shows higher than average interest in the category of jobs.