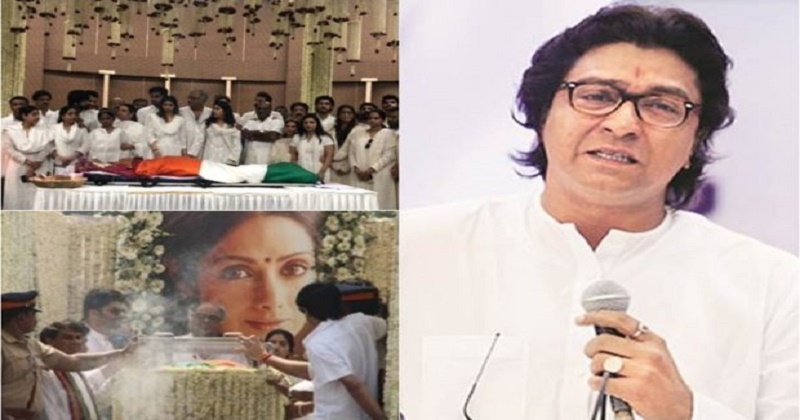 Maharashtra Navnirman Sena (MNS) Chief Raj Thackeray lashed out against the Maharashtra government for providing a state funeral for Sridevi at a political rally held at Shivaji Park in Mumbai that was attended by thousands of his followers.
He raised the question that how can the Government give a state funeral to a Padma Shri awardee like Sridevi. Sridevi was given a state funeral with her body being wrapped in the tricolor. As per the rules, only Presidents, Prime Ministers, Governors, Chief Ministers, Speakers and other high ranking Government dignitaries can be accorded a state funeral along with the National Flag being half-masted.
Also Read:  Jhanvi confirms that this actress will replace Sridevi in Abhishek Varman's movie
As per the rules, a Padma Shri awardee has no rights to receive a state funeral but the awardee still stands a chance to receive a state funeral as it's purely a prerogative/discretion of the government, as the awardee has contributed to the growth of the country.
So when the issue of Sridevi's death came along, the Govt decided to give a state funeral and wrapped her body in the tricolor, which they did legally and have all the rights to do so.