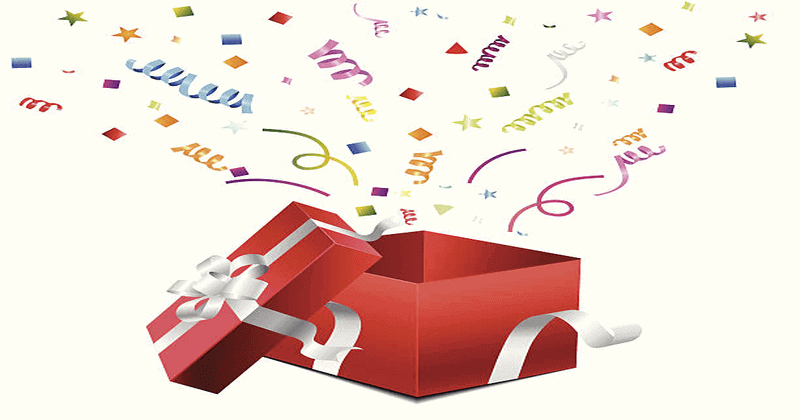 Have you received a surprising free air tickets or other exciting prices at in appreciation for your hard work, or simply to spread joy and happiness?
Over 2,000 Dubai workers are expected to have a happy and fun-filled day on Tuesday, with the Dubai Police celebrating the International Day of Happiness with them.
"With this event, we are going to bring to them happiness with whatever we think can cheer them up. They work hard and are an integral part of the UAE because of their contribution to the country's development. We dedicate this day to them," Major-General Dr Al Salal Syed Al Falasi, director of General Administrative Affairs at the Dubai Police, a leading Gulf news agency.
Free air tickets, calling cards, prizes, vouchers, gifts and financial support will be offered to the workers as part of the happiness day activities.
READ ALSO: 'Happiest Man in the World' takes to the stage at the second edition of the UAE's Happiness Journey
The police have also tied up with various companies and organized to pick-up and drop offs for the workers to the three venues – Zabeel Park, Muhaisnah and Jebel Ali – from 3pm onwards.
Apart from games such as cricket, singers and actors are being flown from India specially to entertain the workers. These include actors Tiny Tom, Meera Nandan, RJ Mithun Ramesh and singer Amrutha Suresh.
Actor and mimicry artist Tom said: "I am an ambassador of happiness and this is my job. It gives me immense pleasure to bring beautiful smiles on people's faces. I am also doing a show involving workers back in India."
Besides fun and games, "we have organised physical activities, a charity market, free money transfer and also a free medical check-up, as part of the happiness day activities. This will be done by different hospitals at fully equipped medical vans stationed at all the three venues. The workers will also be given talks on health and traffic awareness and counselled on their legal rights," Maj-Gen Al Falasi noted.
READ ALSO: World's happiest countries 2018 : Here's the UN Report
Ahmed Milahi, a representative of FlyDubai, one of the organisers, said: "As part of the celebrations, we have partnered with the Dubai Police to bring smiles on the faces of these workers by giving them the chance to win free tickets on any of our routes. The lucky draw will have six return tickets, valid until December."
The event, set to become an annual one, wants to spread a message of happiness and brotherhood, said Al Falasi. "Today, want to give out the message that we do not consider these workers inferior. They are our partners and an important part of our community. We want to change the way society looks at them."
Awatif Rashid Al Suwaidi, of the Happiness Council at Dubai Police, added: "We want to involve them and through this day, express our love and gratitude. This programme tells these workers that we have not forgotten them. They are a very important part of Dubai as they are literally building it."