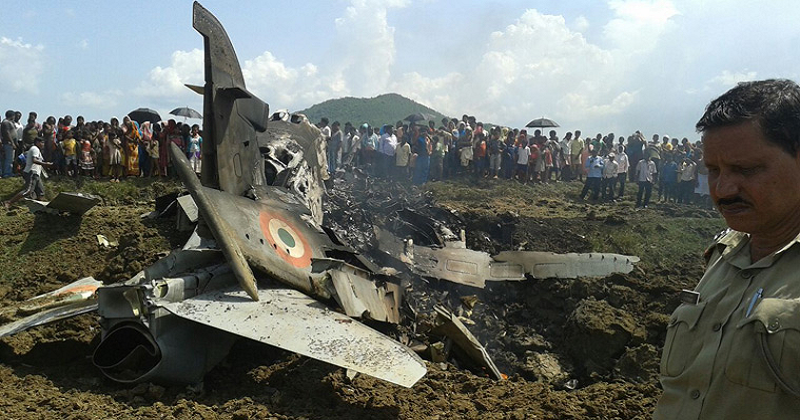 Indian Air Force flight crashes in Odisha
An Indian Air Force plane on Tuesday crashed in Odisha's Mayurbhanj district near the Jharkhand border. The trainee pilot at the helm of the Hawk advanced trainer aircraft safely ejected but was injured, The Times of India reported.
The jet had taken off from Kalaikunda Air Force station in West Bengal's Kharagpur before crashing on a field in Mahuladangiri village in Baripada at 12.45 pm, the Odisha Sun Times reported. The villagers took the pilot to a nearby health centre.
Also Read : Passenger plane crashes in Costa Rica, 12 Killed
"The aircraft was on a routine training sortie," ANI quoted the Indian Air Force as saying. It added that an investigation will be initiated to ascertain the cause of the accident.