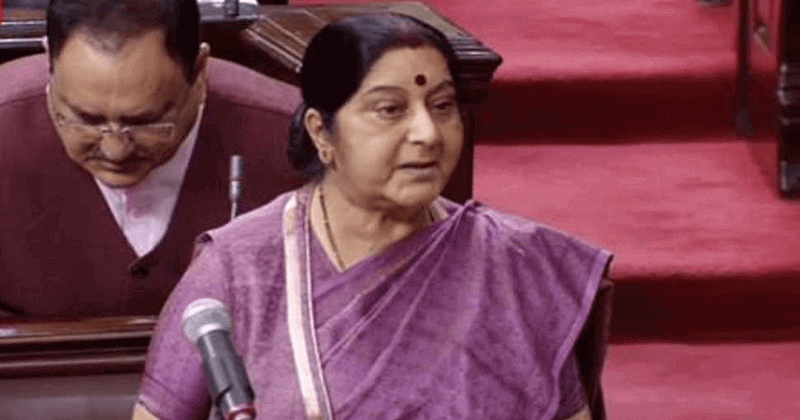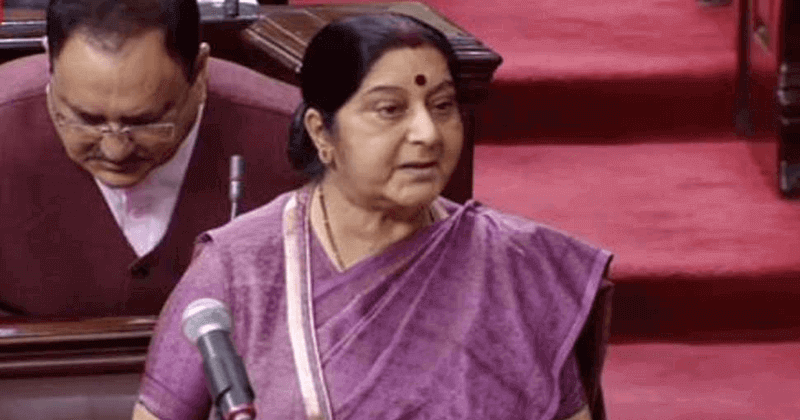 Today while the Lok Sabha was in session debating on the no-confidence motion against the Modi government, Sushma Swaraj revealed shocking news at the Rajya Sabha.
39 Indians kidnapped by ISIS in Mosul three years ago are dead, Foreign Minister Sushma Swaraj said in parliament today. "We wanted to give the families closure only after getting solid proof," she said.
The government was told yesterday that the DNAs of 38 Indians matched with remains of bodies found underneath a mass grave. One body was a 70 per cent match.
A minute's silence was observed in the Rajya Sabha after the foreign minister's statement.
"We used a deep penetration satellite to see a mass grave… We requested that the bodies be brought out, exhumed," Ms Swaraj told the Rajya Sabha.
READ ALSO: Search operations on to find 39 missing Indians: Iraq Embassy
"It was a most difficult task to get the proof. Such a barbaric terror organization, there were mass graves. It was a pile of bodies. To track down the bodies of our people and take them to Baghdad to test was a huge task," she added, commending her junior, Minister of State VK Singh, for supervising the job.
The group of Indian labourers, mostly from Punjab, was taken hostage by ISIS when it overran Iraq's second largest city Mosul in 2014. The workers were trying to leave Mosul when they were intercepted.
Days after Mosul's liberation from ISIS was announced, VK Singh was sent to Iraq.
READ ALSO: No-Confidence motion LIVE UPDATES; Modi government versus TDP
Last year, Ms Swaraj had told the families of the workers that an Iraqi official, quoting intelligence sources, had told VK Singh that the Indians were made to work at a hospital construction site and then shifted to a farm before they were put in a jail in Badush.
The government had been attacked by opposition parties including the Congress of misleading the country by saying that the prisoners were in a prison in Badush in Mosul. Partap Singh Bajwa, a lawmaker of the main opposition party, referred to media reports that the jail that Ms Swaraj referred to was in ruins and charged: "She has lost all credibility",
One of the captured Indians, Harjit Masih from Gurdaspur, had managed to escape and had claimed to have witnessed the massacre of the others. But the government rejected it.
More than 10,000 Indians fled Iraq amid the upsurge in violence in 2014, including dozens of nurses who were held briefly by suspected ISIS terrorists in Tikrit and Mosul before being allowed to return home.