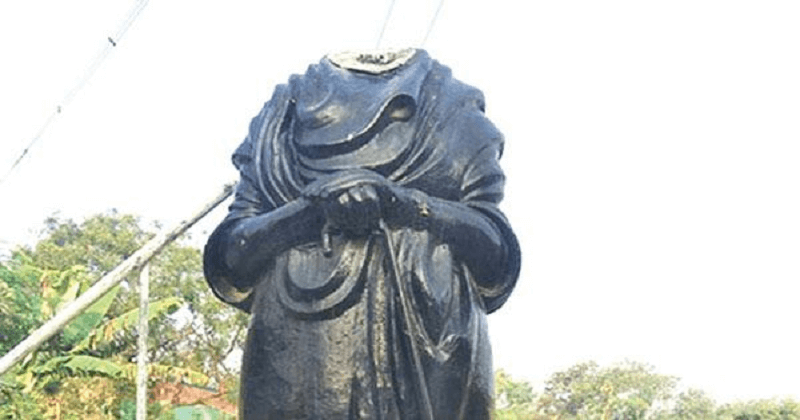 A CRPF Personnel has been arrested for the charge of Vandalizing Periyar's Statue in Tamil Nadu, Pudukottai. The personnel has been in custody. According to the reports, he was drunk and attempted to vandalize the statue. The police said that he had climbed on the platform, demolished the head of the statue and placed it near a traffic roundabout. The CRPF personnel has been captured by the police with the help of CCTV footages that installed in the area where he had been in action.
According to a CRPF statement, the personnel is under treatment for Schizophrenia in Hyderabad and was on a 30-day leave.
Read More: 
A statue of the Dravidian icon and social reformer EV Ramasamy, popularly known as Periyar, was vandalized in Pudukkottai on Tuesday.
The current incident is the second installment of another incident in the same, at Vellore where a statue of Periyar was vandalized. one of them a Bharatiya Janata Party (BJP) worker, were arrested in connection with the attack.
The act of defacing and vandalizing of statues continue even after Prime Minister Narendra Modi expressed his strong disapproval after the vandalism of the statue of Lenin at Tripura. Union Home Minister Rajnath Singh had ordered states to take strong action to check such incidents.