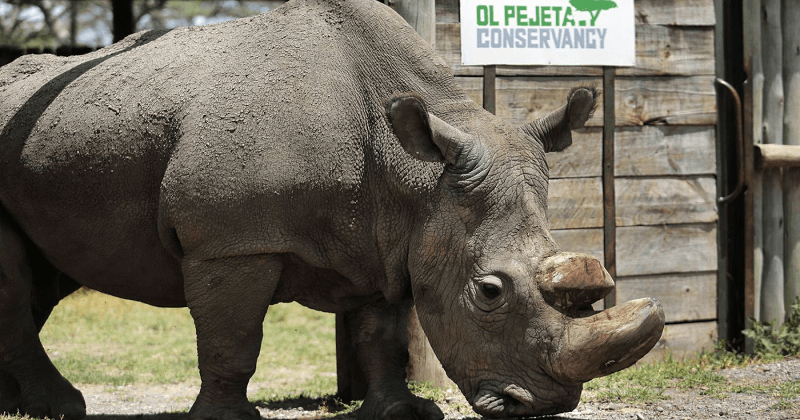 The rarest last male white rhino (45) has died and left only two females of the same species alive in the world. Dver Kralove Zoo in the Czech Republic, where he lived with the last two females of the same species, 27-year old Najin and 17-year old Fatu.
Dver Kralove Zoo in the Czech Republic before being transported to Ol Pejeta Conservancy where Sudan lived. His health being down due to the rapid deterioration in his condition, Sudan was being treated the rhino for age-related complications that had affected his muscles and bones and also gave him extensive skin wounds which made him to the stage of unsolvable complications.
Read More: Unknown person freed leopards from zoo, authorities shut premises
The rhino had spent two weeks in late February and early March lying in his pen due to discomfort from a deep wound on his right hind leg. "His condition worsened significantly in the last 24 hours; he was unable to stand up and was suffering a great deal," Ol Pejeta said. "The veterinary team from the Denver Kralove Zoo, Ol Pejeta and Kenya Wildlife Service made the decision to euthanize him."
The treatments, Sudan could not survive the complication and died eventually. After all attempts at getting him to mate naturally failed, conservationists last year put Sudan on dating app Tinder, hoping to raise enough money to pay for a $9 million fertility treatment.