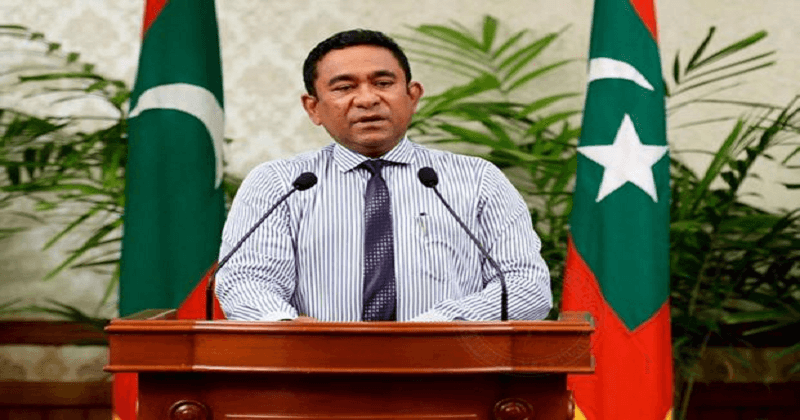 Abdulla Yameen, President of Maldives declared a 45-day state of emergency on Thursday, a day after senior political opponents were locked up indefinitely for allegedly trying to topple him last month. He initially declared the state of emergency for 15 days after the country's Supreme Court ordered him to free high-profile dissidents from behind the bars.
Mr. Yameen opted not to extend the draconian laws he had invoked on February 5 following a Supreme Court ruling that threatened to lead to his impeachment.
"Though there still exists a diminished threat to national security… in an effort to promote normalcy, the president has decided to lift the state of emergency," Yameen's office said in a statement.
It was later extended for another 30 days of the state of emergency, deepening the political crisis in the Indian Ocean archipelago of 340,000 Sunni Muslims.
The dissidents' release would have to lead the way for former leader Mohamed Nasheed to return from self-imposed exile in London and contest presidential elections later this year.
Mr. Yameen refused to carry out the court order and instead invoked the emergency which curtailed the powers of the judiciary and the legislature.
Read More: Airstrike: 6 Islamic State terrorists killed in Afghanistan 
He also arrested the chief justice and another Supreme Court judge.
The remaining judges revoked an earlier decision to reinstate 12 MPs who had been sacked for defecting to the opposition while Mr. Yameen also stripped parliament of its power to impeach him.
Thursday's statement defended the emergency measures, saying they had been precipitated by a "constitutional crisis" created by the two judges.