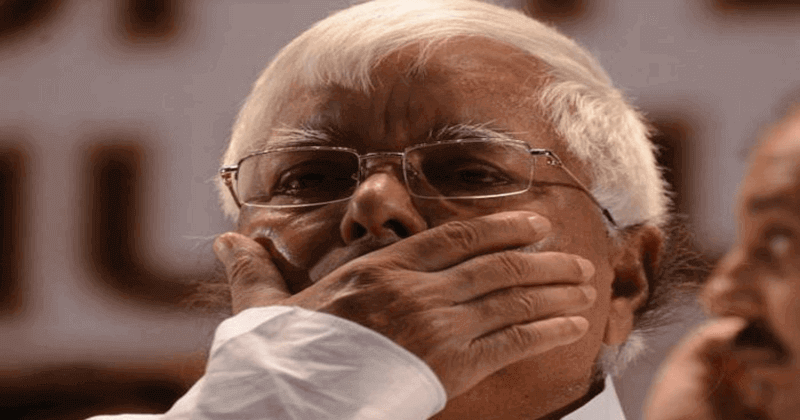 The 4th fodder scam case was viewed in the Court a few days ago and today the verdict was announced.
A special CBI court sentenced Rashtriya Janata Dal (RJD) leader Lalu Prasad to 14 years in prison for corruption on Saturday, dealing a massive setback to the embattled politician who has been in a Ranchi jail since last December after his conviction in two similar cases of what is widely known as fodder scam.
Initial reports had said the 69-year-old politician got a seven-year jail term and was slapped with a fine of Rs 30 lakh.
READ ALSO: BREAKING NEWS! LALU YADAV'S IMPRISONMENT YEARS REVEALED
The court said Prasad will have to serve two separate seven-year terms consecutively in the case related to the fraudulent withdrawal of Rs 3.76 crore from Dumka treasury during December 1995 to January 1996. He will also have to pay a fine of Rs 60 lakh under various sections of the Indian Penal Code and the Prevention of Corruption Act.
Prabhat Kumar, Prasad's counsel, told journalists that he will appeal to a higher court against the judgment.
Prasad's conviction in the first case in 2013 had led to his disqualification from the Lok Sabha membership. Saturday's verdict appears to be a big setback to his plans of a political comeback.
READ ALSO: BJP ally's son-in-law joins Lalu Yadav's Rashtriya Janata Dal
The court had on March 19 held the 69-year-old RJD chief guilty along with 18 others in connection with the case – RC 38 A/96.
Former Bihar chief minister Jagannath Mishra, however, was acquitted in the case along with 12 other accused.
Prasad has been serving prison term in Birsa Munda Jail in Ranchi since December 23 last year after being convicted in the second fodder scam case pertaining to illegal withdrawal of money from the Deogarh treasury.
The RJD supremo is currently undergoing treatment at the Rajendra Institute of Medical Sciences (RIMS) in Ranchi, where he was admitted last week after he complained of chest pain and discomfort in jail.