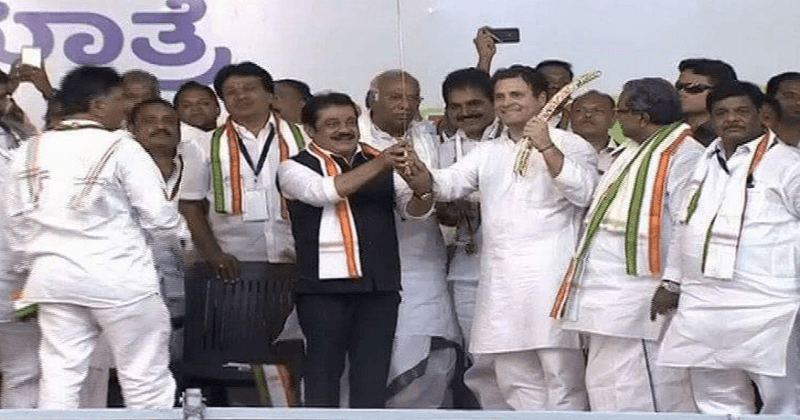 Seven party former MLAs today joined the ruling Congress in the presence of party president Rahul Gandi. The joined former MLAs had resigned from Karnataka legislative assembly yesterday, a day after they cross-voted in favor of the Congress candidates in the March 23 Rajya Sabha biennial election in the state.
Zameer Ahmed Khan, Chaluvaraya Swamy, Iqbal Ansari, Balakrishna, Ramesh Bandisiddegowda, Bheema Nayak and Akhanda Srinivas Murthy, former JDS MLCs M C Nanaiah, Sarovar Srinivas and B Ramakrishna were welcomed into the party by Rahul Gandi at a public rally here in the poll-bound Karnataka.
Also Read: Rahul Gandhi at NCC event, says don't know about NCC : Watch Video
The votes cast by seven JDS rebel MLAs in the Rajya Sabha biennial election and also support of independents had helped the Congress win the third seat as a bonus, though it had the strength only to bag two seats for sure.