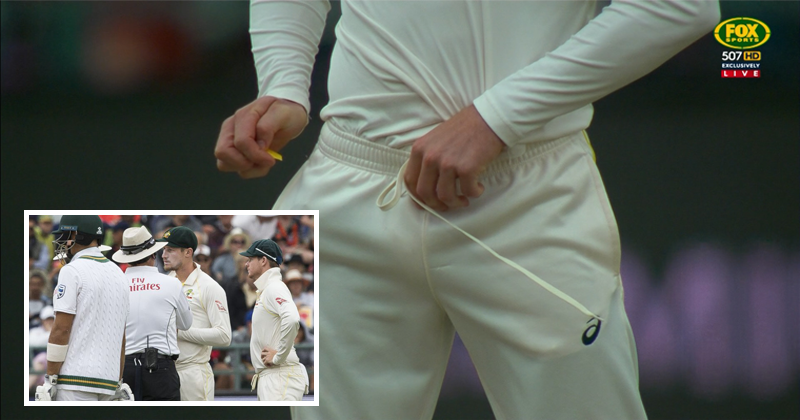 Australia opener Cameron Bancroft was found tampering the condition of the ball using a sandpaper on the third day of the third Test against South Africa. With an intention to obtain reverse-swing much earlier than when it would naturally occur, Bancroft rubbed the sandpaper on the rough side of the ball.
Former South Africa fast bowler Fanie de Villiers has claimed that he had instructed the cameramen of the host broadcaster to keep an eye on the Australian fielders, whom he long suspected adhering to illegal means in order to reverse the ball early during the Cape Town Test.
Australia had also gained early reverse-swing during the second Test of the series at Durban when Dean Elgar and Hashim Amla negotiated a challenging period with the ball being moved around finely by pacers Mitchell Starc, Josh Hazlewood, and Pat Cummins.
Also Read: IPL may never see David Warner and Steve Smith again
Questioning the same, the 53-year-old de Villiers was prompted into advising the cameramen to keep a vigil on the touring side. "We actually said to our cameramen, 'go out [and] have a look, boys. They're using something.' They searched for an hour and a half until they saw something and then they started following Bancroft and they actually caught him out at the end," he said.
"Australian teams getting reverse swing before the 30th over, they had to do something. If you use a cricket ball and scratch it against a normal iron or steel gate or anything, anything steel on it, it reverses swings immediately. That's the kind of extra alteration you need to do." 
Source: Sportskeeda