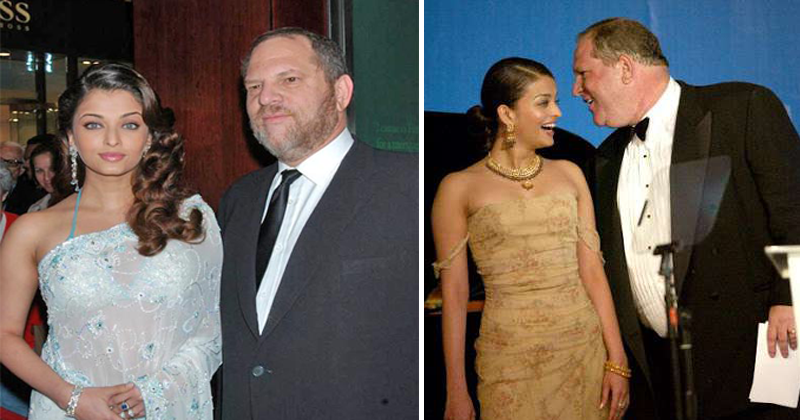 Aishwarya's manager Simone Sheffield had revealed, how a famous Hollywood producer named Harvey Weinstein tried to molest her client. Simon said, "I was Aishwarya's manager at that time. It's very funny that Harvey tried to spend time with Aishwarya 'alone' several times but couldn't succeed.
He asked me to leave him and Aishwarya alone but every time I turn down his advances. When we returned from the hotel, I sent Harvey a 'dirty' gift and thanked him."
Also Read: Abhishek Bachchan angry at Aishwarya Rai in front of media: Video
Aishwarya Rai Bachchan recently shared her views on sexual harassment in the workplace. The actress said that it is a menace that existed in 'all walks of life' and was not limited to 'showbiz or the film industry'.
Rai Bachchan, who was in Sydney last month for the opening of a store, bared her heart about the #MeToo movement.
The #MeToo movement went viral last year after Hollywood mogul Harvey Weinstein's sexual harassment scandal came out in the open. The hashtag was used to spread awareness about sexual harassment in the workplace.