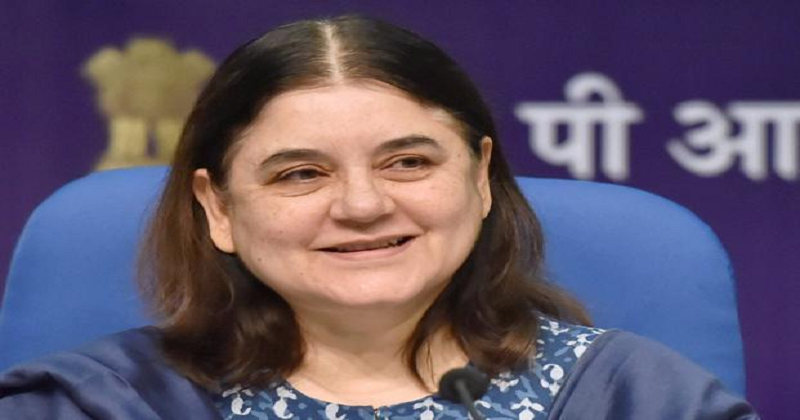 Cattle smugglers arrested with Maneka Gandhi's 'fake' letters
Two cattle smugglers arrested at Nawabganj area of Bareilly on Monday with fake letters.
According to the FIR lodged against the two cattle smugglers, based on information given by local VHP workers, Mohan Lal and Jameel Khan were arrested around 10 pm on Monday from the Pilibhit-Bareilly road. They were allegedly carrying two oxen for slaughtering in a van. While their associate, Intezaar, escaped, the police recovered some forged letters and fake stamps of two local police stations.
Bareilly SSP Jogendra Kumar said that among those recovered was a blank letter carrying the signature of Gandhi — the Pilibhit MP. The other, written by her OSD, was addressed to the Pilibhit district magistrate, asking him to provide administrative support to Lal in preventing smuggling of animals. "The letter stated that Lal is a member of People For Animals and works for the welfare of animals. It had the signature of OSD Anand Lal Chaudhary," he added.
Also Read : Maneka Gandhi says school students to be taught Gita, Quran and Bible and here it is why
The SSP said that while the signatures on the two letters are genuine, the contents are forged. "The letters were forged by taking photocopies of the original letters after putting a blank paper on the content. Investigation would find out how and from where the accused got the original letter signed by the two officials. The PFA members generally carry such letters and the accused might have got an original letter from them. It is also possible that they were issued a letter in the past, which they have now forged," he added.
"The main accused, Intezar, had allegedly forged the letters. We would be able to know about how the letters were forged after his arrest," said Kumar.
The accused have been booked under sections 420 (cheating and dishonestly inducing delivery of property), 467 (forgery of valuable security, will, etc.), 468 (forgery for purpose of cheating) and 471 (using as genuine a forged document or electronic record) of the IPC, Company Secretaries Act and Prevention of Cruelty to Animals Act.
Gandhi's representative in Pilibhit, M R Malik, said: "I am not aware about any such incident or forged letters, as the Bareilly police have not yet contacted me in this regard. The police might have contacted the (minister's) office in Delhi."