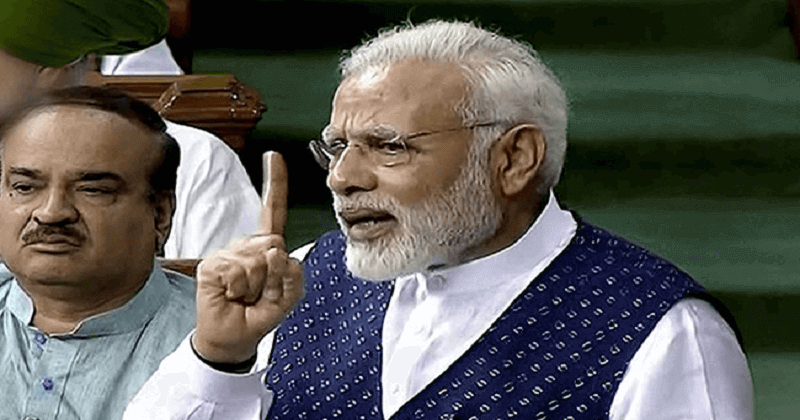 While giving a farewell to the retiring MPs in Rajya Sabha, Prime Minister Narendra Modi on Wednesday mocked MPs of opposition parties for not allowing the Houses to function in a proper and peaceful manner.
The PM expressed his dissatisfaction about the continuous adjournment of the House by saying that the retiring members have been deprived of the opportunity to take part in important decisions on key bills. He said, "All those who are retiring from the House (Rajya Sabha) today have their own significance and each of them tried their best to contribute to the glorious future of this country. I wish you success in future. However, the din in the Rajya Sabha has deprived retiring members from participating in taking important decisions such as the bill on banning instant triple talaq. It was looking till yesterday as if we will not even get the chance to bid farewell to you. However, the same has been possible due to the relentless efforts of the Chairman Venkaiah Naidu."
PM Modi took a dig at the Lok Sabha by reminding the Rajya Sabha that they should not behave like the Lok Sabha as they belong to the 'House of elders'. "This is elders' House. You should not act like the Lok Sabha," he said.
It must be noted that the two houses had to be continuously stalled for 16 days due to the shoutings and protests by opposition MPs over various issues such as special category status for Andhra, Cauvery issue and no-confidence motion. Though the Rajya Sabha chairman had tried his best to conduct the proceedings, the MPs did not care to cease their protests.