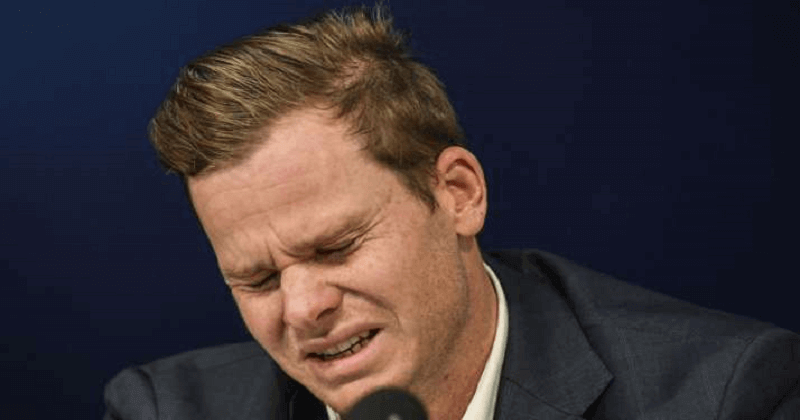 Steve Smith, who has been banned for 1 year by Cricket Australia, issued a public apology soon after reaching Sydney airport on Thursday. While admitting his mistake, the former captain broke down in tears.
Smith, along with David Warner and Cameron Bancroft, was banned for ball tampering during the third day of the test match between Australia and South Africa in Cape Town. On returning, Smith immediately held a press conference to make an apology to fans and cricket lovers. "To all of my teammates, to fans of cricket and to all Australians who are disappointed and angry, I'm sorry," said Steve Smith. "What happened in Cape Town has already been laid down…I want to make clear, as captain of the Australian cricket team, I take full responsibility. It was a failure of my leadership," he added.
ALSO READ: IPL may never see David Warner and Steve Smith again
Even while becoming emotional, the former skipper expressed his hope that he can now be a force for change to all cricketers. "If any good can come from this, is the lesson to others, I hope I can be a force for change. I know I'll regret for the rest of my life. I'm gutted. I hope in time I can earn back respect and forgiveness," he said.
Smith also added that the incident should not have happened and it was his fault that led to such a huge shame for the country and cricket. He took the whole responsibility for the incident and promised that such an incident would never occur again. "I don't blame anyone. I'm the captain. It was on my watch. I take responsibility. I've made a big mistake by allowing this to happen. It was a huge error of judgement. To my knowledge, this has never happened before. I can assure you it'll never be happening again," he concluded.