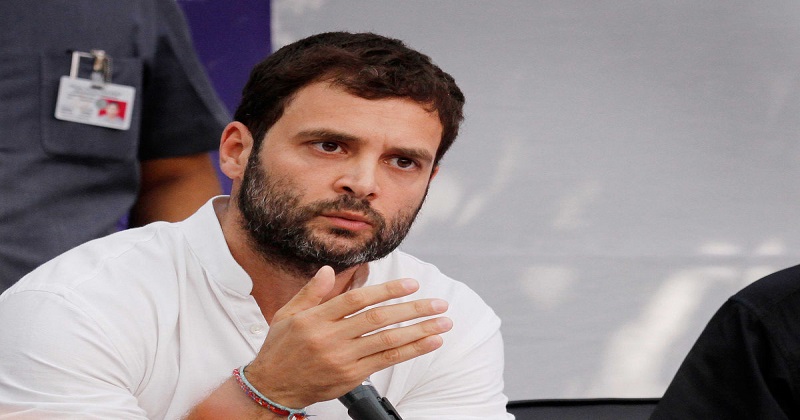 Congress President Rahul Gandhi has announced that he will be breaking away from all existing traditions during the upcoming Karnataka assembly elections. According to Karnataka Pradesh Congress Committee (KPCC) G Parameshwara, Rahul Gandhi has informed that he would release the manifesto for election in April. It must be noted that the party's national president is not known to releases the manifesto for a state election.
Yesterday, a meeting was held among the members of the manifesto committee of the state in order to discuss the various aspects of the manifesto. MP Veerappa Moily, head of the committee, said, "We'll announce programmes which are in sync with the party's 'Nava Karnataka' slogan. The manifesto will take final shape in the next couple of days. In the last elections, we made 165 assurances and this time the number will be higher. Congress president Rahul Gandhi will release the manifesto."
ALSO READ: Congress poster spotted in Cambridge Analytica office : Smriti Irani's tweet hits out at Rahul Gandhi
According to political experts, this move shows that the commander-in-chief of the party is directly taking care of the situation in the state. Earlier, the KPCC had announced that it will announce the names of all 224 candidates in a single phase within April 5. "We will announce candidates for all 224 assembly constituencies in a single phase. As the date of the election has already been announced, we need to do it as soon as possible," said KPCC president.