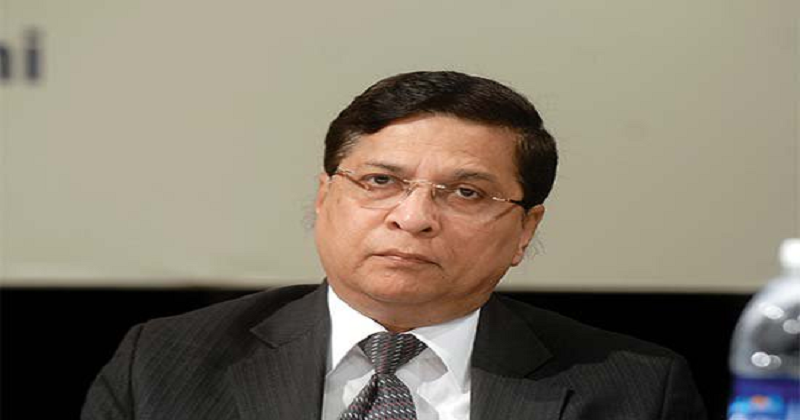 Can the opposition gather support for an impeachment notice against Chief Justice?
Members of Parliament from the Congress, Nationalist Congress Party. Communist Party of India, Communist Party of India (Marxist) have signed a motion to initiate impeachment proceedings against Chief Justice of India Dipak Mishra. More signatures from the Trinamool Congress and the DMK are awaited before the motion is submitted, as per the well laid out rules, to Vice President Venkiah Naidu on Monday.
Congress that initially took the lead has 54 MPs in the Upper House. But the old guard, including leaders Salman Khurshid and Kapil Sibal, held the view that the dignity of the judiciary should be left untouched.
Also Read : Chief Justice Deepak Misra about constitutional religion and necessity to follow it
Congress president Rahul Gandhi as well as former finance minister P Chidambaram, however, are of the view that the move, though symbolic, will be a deterrent for future CJIs from diverging from judicial norms.
So far, no judge has been impeached in India, though proceedings have been initiated against some in the past. Demands for Misra's impeachment began after an open outburst of four senior judges against him on January 12. They had alleged that the Misra was not following established precedents in allocation of cases. The four judges had held a press conference to "save the institution and the democracy."
It is also likely that MPs will sign the letter in their individual capacity, without representing any party. MPs from Left, Samajwadi Party, DMK, RJD and NCP have pledged support, while BJD has reportedly refused to sign because CJI Misra is from Odisha. TMC, however, has not yet pledged support.
Once an impeachment motion is admitted by any of the Houses, it can either be accepted or rejected by the Lok Sabha Speaker or the Rajya Sabha Chairman.
If admitted, then a three-member committee of a senior Supreme Court judge, a High Court judge and a prominent jurist is formed to investigate the charges.
If the committee agrees, then the matter is taken up for discussion in the House and must be passed by a special majority. The motion is then taken up in the next House where it needs to be passed by a two-third majority. When both Houses have passed it, the President is approached.
Admitting that impeachment was a long-drawn process that cannot be completed in six months — the span of Misra's remaining tenure — a senior Congress leader said the notice will symbolise a moment and serve as a warning to future top judges to use their authority judiciously.