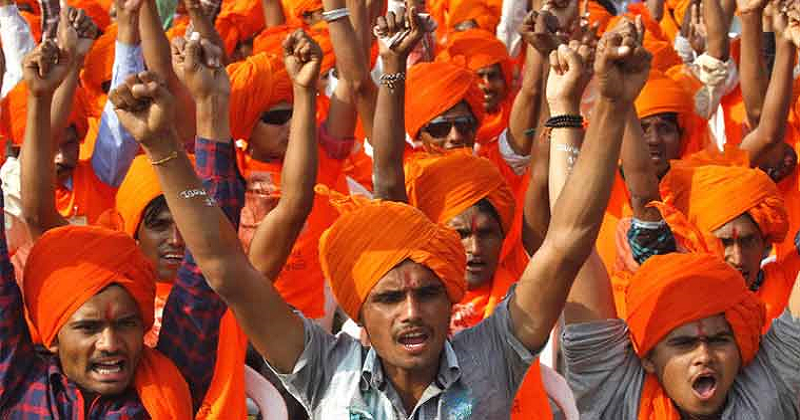 The BJP and the VHP said will keep up Hanuman Jayanthi celebration in limit on Saturday. This comes in wake of violence generated during Ram Navami celebrations in the state. State BJP general secretary Sayantan Basu said "The party will not organize any programme to mark the festival. "If anyone invites any party leader to any programme, they may attend. I will be part of a celebration in Dum Dum. But as a party, we will not organise anything," he said.
Basu said the BJP would take part in some programmes organized by local clubs. "Hanuman Jayanti is not as popular as Ram Navami in Bengal and we won't organise any rally. There are so many festivals. It is not possible to celebrate all on a huge scale," he added.
The VHP will not take out rallies in the state, but will organize an awareness programme on Ram Mandir in Ayodhya. "We have scheduled programmes to make people aware about the proposed Ram Mandir in Ayodhya. The drive started on March 18 across the country and will continue till March 31. In Bengal, we will do this tomorrow but it will be inside temples," said Sourish Mukherjee, state media-in-charge of VHP.
Read More: Anti-BJP front will succeed only under Rahul's leadership : Congress
State VHP president Sachindranath Singha said it might create problems if major rallies were taken out. "Only last week, we had such huge Ram Navami celebrations, which at some places led to violence. Now taking out rallies on Hanuman Jayanti will send a wrong message," he said, adding the low-key programmes would be restricted to temples and mutts.
 "The apartment complex where I stay has been celebrating Hanuman Jayanti since when I was a kid. Celebrating Hanuman Jayanti is a part of my life. Now I get an opportunity to take part in the celebration and we will take out a procession in a peaceful manner. TMC government believes in taking all religions together. There has been no law and order problem in Bengal. It is now that some outsiders have come to create trouble but here people are very peace-loving and they understand the motive. I will ask people to believe in their god and worship them. Worship Ram, Hanuman, Durga maa and Kali maa but don't do politics in their names. Even God won't spare you then. I will ask people to maintain peace and read Hanuman Chalisa," Shukla said.
Thousands of policemen will be deployed at the day of Hanuman Jayanthi to ensure peace and strict limit to violent motives. Mobile police teams will patrol all the sensitive areas in the city to prevent any awkward movements. "Over thousand personnel have been deployed under supervision of senior police officers all over the city. Procession with arms, if any, will not be permitted," said a senior police officer.