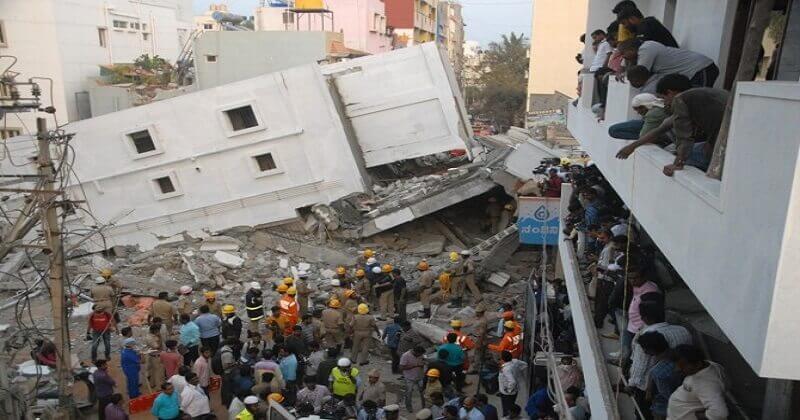 A 60-year-old hotel building collapsed last night in Indore, Madhya Pradesh leading to the death of 10 people. According to the reports, six have been injured while the district administration has ordered a magisterial inquiry into the incident.
The tragic incident occurred around 10 pm yesterday night. According to some eyewitnesses, a car crashed into a pillar of the 60-year-old hotel building which led the building to collapse. The building is a three-storey hotel-cum-lodge, located near the Sarvate Bus Stand in a congested commercial area. The Madhya Pradesh government has announced a compensation Rs 2 lakh each for the kin of the deceased and Rs 50,000 each to the injured people. A police official said, "We rushed 12 people to the government Maharaja Yashwantrao (MY) hospital. Doctors there declared 10 dead since last night."
ALSO READ: Indian army guns down eight terrorists in different encounters in Jammu & Kashmir
According to reports, the building has been in a dilapidated condition. Authorities have started a detailed investigation about the incident. Indore Municipal Corporation commissioner Manish Singh blamed the owner of the hotel for misleading the authorities by hiding the fact that the building is in a dangerous condition. "The hotel building was old. Its construction technique was also old. But its owner had tried to make it look spic and span by keeping it well painted and decorated from outside," he said.
However, it is not clear regarding the number of people that were present in the hotel during the mishap as the police suspect that more people are trapped between the ruins of the building.