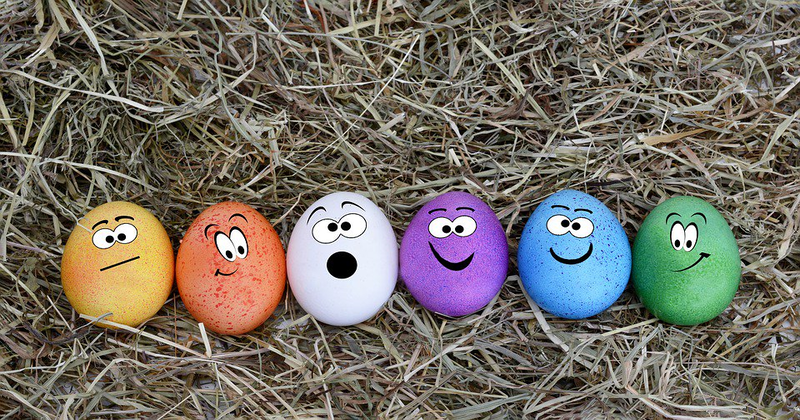 HAPPY EASTER TO ALL THE READERS!
How are you celebrating Easter this year? With pranks and treats, right?
But what about the rest of the world?
Christians are marking one of the most significant seasons in their calendar: the time to commemorate the death and resurrection of Jesus Christ. Some of the ceremonies associated with this time are joyful celebrations. Others reflect a more somber tone.
In Manila, a Good Friday ceremony reenacted Jesus Christ's death, including the crucifixion.
It has been reported that the man portraying Jesus in this service has been nailed to a cross each year for more than three decades.
North of Manila, in a Philippine town called Bulacan, several men took part in another severe Good Friday ritual. Video posted to Facebook showed them spreading their bodies face down in a wet street to receive whippings. After rising from the road, the men appeared to make the sign of the cross.
Whipping is central to an annual Easter ritual in El Salvador, as well.
Christians in the country perform a ceremony on the Monday before Easter in which actors sport red devil costumes and deliver lashes to others.
A Salvadoran newspaper says the tradition dates back to the arrival of Spaniards in the 16th century.
In Antigua, Guatemala, a procession of men wearing purple hoods bore a long float through the streets as part of the Easter events.
Christianity is prevalent in Guatemala. A U.S. State Department report on religious freedom said approximately 87% of Guatemalans were either Catholic or Protestant as of 2015.
In London, even the animals got a chance to participate in some of the fun this week.
The ZSL London Zoo set out duck, quail and chicken eggs for the Komodo dragon's Easter feast, and they hung brightly colored papier-mâché eggs containing snacks in a habitat for squirrel monkeys and lemurs.
The zoo tweeted the lemurs had "a cracking time" with the treats.
Our lemurs are having a cracking time this #Easter! Come and see them this #BankHolidayWeekend at #ZSLLondonZoo#fun #cuteanimals #friday #cute #EasterHolidays #ZooLife #Zoo pic.twitter.com/aLjRdBOfLY

— ZSL London Zoo (@zsllondonzoo) March 30, 2018