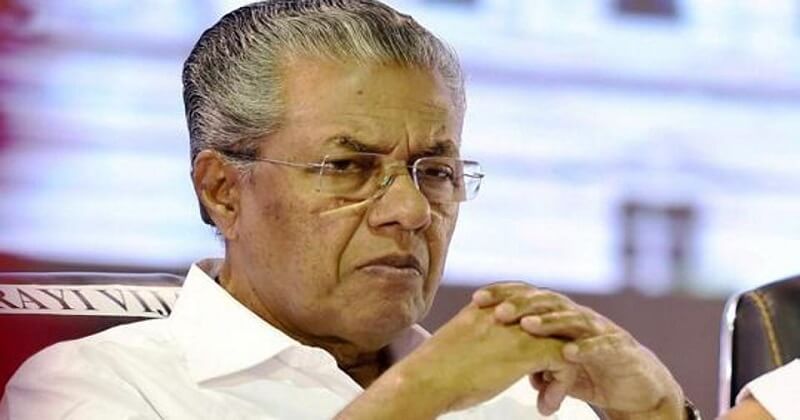 As the Congress and the Trinamool Congress are busy holding talks with regional parties about forming an anti-BJP front for the next Lok Sabha polls, Kerala Chief Minister and Communist leader, Pinarayi Vijayan has come out responding about the issue. He revealed that he is not in favour of joining hands with the Congress as he believes that such an alliance cannot be a "real political alternative".
According to the Kerala CM, regional parties are pretty strong these days and an understanding between would be enough to take on the ruling Bharatiya Janata Party(BJP) in the Lok Sabha elections due next year. "Regional parties are strong these days. Regional tie-ups can be considered during elections for a real political alternative. There is no point in joining hands with one particular party at the national level," he said. Vijayan also alleged that the BJP has been destroying the country's democratic norms. It must be noted that the Kerala CM has spoken his mind out at a time when West Bengal Chief Minister and Trinamool Congress (TMC) chief Mamata Banerjee has been planning to form a 'Federal Front' with or without the Congress.
ALSO READ: Anti-BJP front will succeed only under Rahul's leadership : Congress
Earlier, the CPM had declared that it might support the 'strongest candidates' who are capable to defeat the BJP in the upcoming Karnataka Assembly elections. Vijayan also acknowledged uprisings against BJP among various sections in different parts of the country such as the farmers' protest in Maharashtra. "There is a new uprising. Take a look at the farmers' uprising in some states. The states ruled by the BJP are witnessing people's movements. Trade unions are agitating. The cultural scene in the country is already in trouble. The youth and the campuses across the country are on streets protesting for their democratic rights. There is a need for a real (political) alternative," he added.
The Kerala CM further attacked the BJP by stating that the secular minds are disturbed by the happenings around the country which would lead to a movement sweeping away the right-wing government from power. He also accused the BJP of destroying the Constitutional bodies of the country by treating them as puppets.