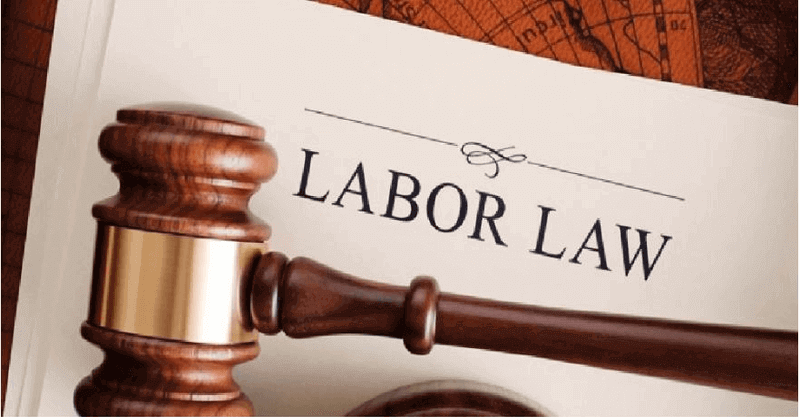 What are the laws in your country that protect the interests of the laborers? How well is it implemented and the justice meted out?
The UAE is keen on protecting workers' rights and several laws have been issued and effectively implemented to protect both workers and their employers, said a top judicial official.
Hassan Al Hamadi, director of prosecutions at the Abu Dhabi Judicial Department (ADJD), said workers in the UAE enjoy the full protection of their rights stipulated in the country's legislation, which is on par with the best international standards.
"The labor laws strike a balanced worker-employer relationship and regulate it in a way that protects rights of all parties involved," he said during a media briefing on Wednesday about the rights of workers and the law.
Al Hamadi cited the recent Federal Law No. 10 of 2017 on the protection of workers, setting up working hours, paid sick leave and a day off every week for housemaids, nannies, gardeners and other workers.
READ ALSO: UAE is keen on protecting workers and ensure equality by the law
The law promotes decent work conditions for all workers including social protection and access to specialized tribunals at the Ministry of Human Resources and Emiratisation and courts.
The labor laws also fine employers and recruiters up to Dh100,000 for failing to guarantee these rights or to those who discriminate, harass or force work on the people they employ.
The federal law covers 19 service occupations, including sailors, guards, parking valet staff, farmers, gardeners, domestic workers, cooks, and nannies, as well as private trainers, nurses, and drivers.
According to the law, discrimination includes differentiating between workers and not treating them with equality based on race, color, gender, religion, political opinion, ethnicity or social origins.
"The UAE labor law is a comprehensive one. It spells out details of all workers' rights, employee records, safety standards, termination of employment and end of service gratuity payments and others," said Al Hamadi.
He noted that the law stipulates penalties imposed on recruitment agencies if they use violence against workers, fail to accurately notify workers of their job description or the value of the overall salary, or ensure their health and fitness ahead of bringing them into the country.
READ ALSO: Know the UAE employment laws and regulations
Judicial department's initiatives
The department has undertaken many initiatives in protecting the rights of workers, which include organizing workshops and field visits to workers accommodation to teach workers about the labor law and their rights, human trafficking, and other related issues so they can file complaints to authorities in case of abuse for their rights.
The department introduced a mobile court to handle cases involving disputes between workers and their employers and last year, a One-day Labour Court was established in Abu Dhabi to cut waiting time and ensure quick verdicts in cases that do not exceed Dh20,000.
The Abu Dhabi's mobile courtroom housed in a double-decker bus serve as an official court and is used for cases involving large groups of people living in one area, such as workers accommodation, or that involve people who find it difficult to attend court, such as those with special needs. Officials said that the mobile court has handled more than 1,000 cases last year.
"The judicial department also launched on its website a system that can help or show workers how to calculate their end of service gratuity," said Al Hamadi.
"The department has also established a human rights department and the legal aid office to help workers facing problems at work or with disputes with their employers,"
The official figures show that there has been a significant decrease in the number of work-related injuries from 90 cases in 2016 to 48 cases in 2017.
Officials also received 10 complaints from workers for non-payment of wages by their employers during 2017 and 22 cases from January to March 2018.
READ ALSO: Theses 50 countries now accept UAE driving licences : Here's the details
Workers' rights stipulated by the law:
 Remuneration (salary) within first 10 days of a month
 One day of rest every week, including service workers
 Employing a worker less than 18 years is illegal
 30 days paid annual leave and decent accommodation.
 Medical insurance at the expense of the employer
A return ticket at the expense of employer once in every two years
Right to receive treatment and compensation due to occupational hazards
Non-employment of a worker in an area that is different from the nature of his work
Right to keep his or her identity documents including passport and Emirates ID
Right to obtain a copy of the employment contract
Right to sick leave.
Right to the end of service gratuity