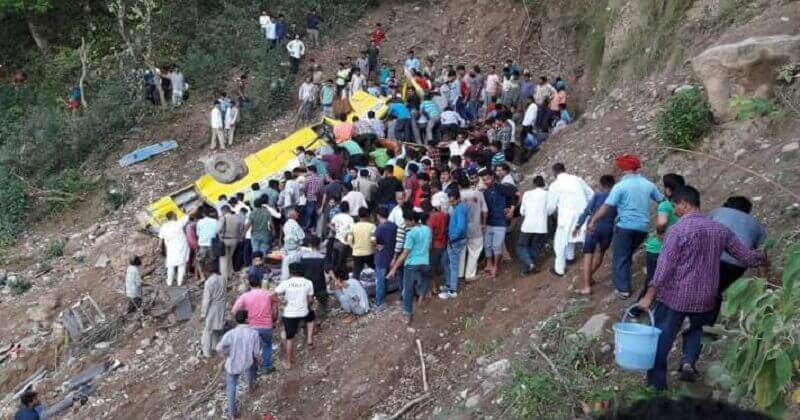 In a horrific disaster that shook the nation, a school bus, carrying children belonging to the age group of 5 to 11, fell into a gorge near Nupur in Kangra district of Himachal Pradesh on Monday evening. As per latest reports, rescue forces have recovered twenty dead bodies, mostly children.
Nurpur sub-divisional magistrate (SDM) Aabid Hussain said,"The number of dead is 20 and the rescue operation is still going on." It is feared that the death toll might rise as many students are still trapped inside the bus.
ALSO READ: This is what Yogi Adityanath had to say about the custodial death of rape victim's father
The bus belongs Wazir Ram Singh Memorial Public School. As per eyewitnesses, the driver lost control of the bus while he was turning it on a sharp curve and this caused the bus to stoop into a 200-feet deep gorge. The driver is also supposed to be dead. National Disaster Relief Force has already camped at the spot and is currently supervising the rescue operations.
Himachal Pradesh Chief Minister Jai Ram Thakur and other ministers are expected to reach the spot soon. The government has also ordered a team of 50 doctors to remain on standby. "A team of 50 doctors was standing on emergency doors including paediatricians, doctors from ortho, ENT and mostly from all departments. We have received instructions to deal with this situation," said an official.