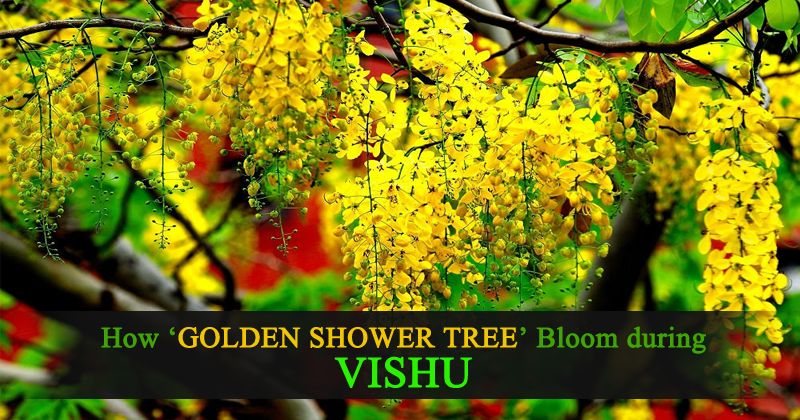 Without a doubt, this is a lovely flowering tree. Indian Laburnum or more commonly known as, Amaltas (Cassia Fistula) is one of the most beautiful of our indigenous trees; it adds color to our hills during the drier and hotter parts of summer.
The beauty of the picture encompassing the extremely beautiful, bright yellow flowers of the tree is beyond words!
How Amaltus blooms during the time of Vishu?
The awesome tree is equally beautiful! In Ayurvedic medicine, Golden Shower tree is known aragvadha, meaning 'disease killer'. Its fruit pulp is used as a mild laxative, used against fevers, arthritis, vatavyadhi (nervous system diseases), all kinds of rakta-pitta (bleeding, such as hematemesis or hemorrhages), as well as cardiac conditions and stomach problems such as acid reflux.
Also Read: History and Orgin of Easter
The flowering of Kanikonna used to be a major signal for the farmers of the State who in fact prepared their agriculture calendar based on this. Usually, the tree starts budding during peak summer season in the Malayalam month of 'Meenam' (mid-March) and comes to full bloom only by 'Medam (mid-April).
But for the last few years, Cassia fistula trees in the State bloom almost a month ahead, and by the time Vishu arrives, the trees would have shed their flowers and would be standing almost bare. It's mainly due to the climatic changes and the increased summer heat make the Cassia fistula bloom early.
The golden shower tree is the state flower of Kerala. The flowers are of ritual importance in the Vishu festival of Kerala, and the tree was depicted on a 20-rupees stamp.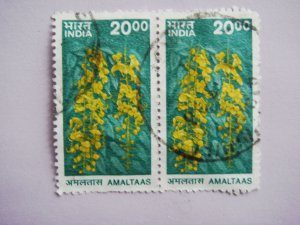 The golden rain tree is the national flower of Thailand; its yellow flowers symbolize Thai royalty.