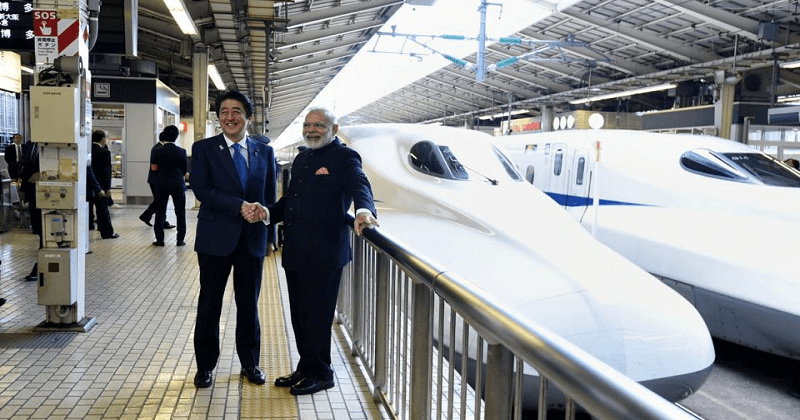 The year 2023 will welcome the proposed bullet train between Ahmedabad and Mumbai with fully operational, Railway Board Chairman Ashwani Lohani said on Friday. Some sections of the high speed, 500-km route will, however, become operational in 2022 itself, he added.
"Bullet train between Ahmadabad and Mumbai will be made fully operational by 2023, while it will be made operational on some sections in 2022. We are moving ahead as per our plan on the project, Railways will be using the latest technology for the project, Mr. Lohani told.
Mr. Lohani, who was accompanied by East Central Railway (ECR) General Manager LC Trivedi and other senior officials, is here to take part in the 63rd Regional Railway Week.
On former Railway Minister Lalu Prasad's suggestion that the money being spent on the bullet train project could have been utilized for improving passenger amenities, Mr. Lohani said, "A decision has been taken on bullet train and we are moving ahead with it."
Read More: https://www.eastcoastdaily.in/2018/04/13/taliban-militants-killed-11-policemen-wounded-four-in-attack.html
In September last year, Prime Minister Narendra Modi and his Japanese counterpart Shinzo Abe launched the ambitious project worth a total cost of around ? 1.10 lakh crore. Japan is extending a loan of ? 88,000 crore for the project at a minimal interest of 0.1 per cent.
The country's first bullet train regulated maximum speed of 350 km per hour, covering the stretch in less than three hours from the usual seven. The train will halt at 12 stations, out of which four will be in Maharashtra.