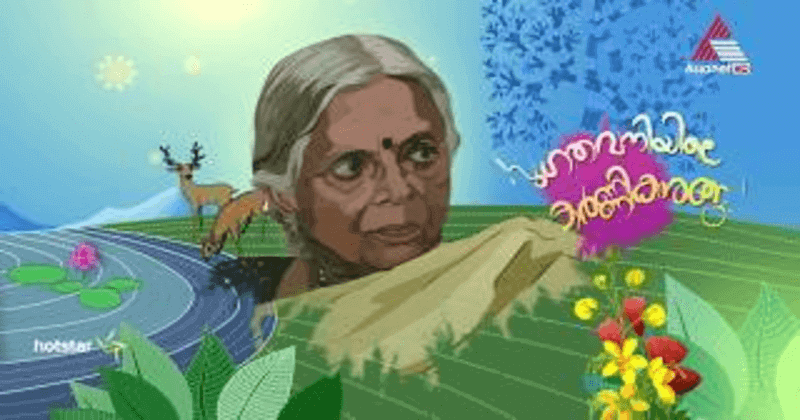 HAPPY VISHU TO ALL THE READERS!
What are your plans for this Vishu? Outing with family or TV binging?
To enthrall the television audience on this Vishu, the Malayalam channels has arranged a line-up of various special programmes. Emphasising on the ethnic beauty and traditional values of the Kerala festival, Vishu, the audience will get to see a special show, 'Sugathavaniyile Karnikarangal', a talk show with veteran Malayalam writer and poetess B Sugathakumari.
Engaging in a conversation on the show with the prolific writer is actress Gayatri Arun. As per the promo of the show, surfaced on channel's social networking page, Gayatri pays a visit to the veteran's house and wish her on the occasion.
Sugathakumari gives her a warm welcome and shares about her Vishu memories during her childhood. The poetess, who is also an environmentalist, travels down the memory lane and shares Vishu songs and her cherishing memories related to the harvest festival.
Meanwhile, granddaughter of late veteran poet ONV Kurup, Aparna Rajiv will also join the show. She will croon Vishu festival related songs and poems on the show. Actress Gayatri took to her social networking page, to share her joy to interview the ace writer.
As per the sources from the channel, the show 'Sugathavaniyile Karnikarangal' focuses to deliver the ethnic vibe and customary details about the festival which is regarded as the astronomical new year of Kerala.
Switch on to Malayalam channel Asianet at 8:30 am this Vishu (15th April 2018).