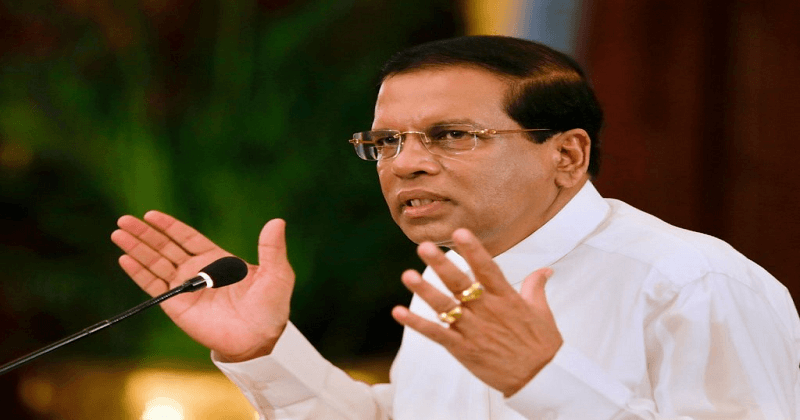 President Maithripala Sirisena has suspended the Sri Lankan Parliament, temporarily, an official statement reported, giving no reason for the move. Issuing what government sources called an "extraordinary" gazette notification late on Thursday, he announced that Parliament was prorogued till May 8.
The move follows a week after some Opposition legislators backing former President Mahinda Rajapaksa in Parliament, along with 16 of Mr. Sirisena's supporters, failed to secure a majority in the House, after mooting a no-faith vote targeting Prime Minister Ranil Wickremesinghe. convicting the Prime Minister of failing to defend a massive scandal at the Central Bank, the no-confidence motion demanded that he resign. Mr. Wickremesinghe defeated the motion.
Read More: https://www.eastcoastdaily.in/2018/04/14/narendra-modi-inaugurates-indias-first-health-centre-under-ayushman-bharat-scheme.html
Earlier this week, the 16 legislators, six of them were cabinet ministers, who voted for the motion quit the national unity government, simultaneously, pledging support to their party leader, President Sirisena. Their resignation has prompted a Cabinet reshuffle, which political sources said would now be postponed to at least until May 8.
They have also demanded that the Sri Lanka Freedom Party (SLFP) led by Mr. Sirisena leave the governing coalition, in which it partners with Mr. Wickremesinghe's United National Party (UNP) Mr. Sirisena's directive comes at a time when the national unity government continues to meet uncertainty that outset soon after the February local government elections.