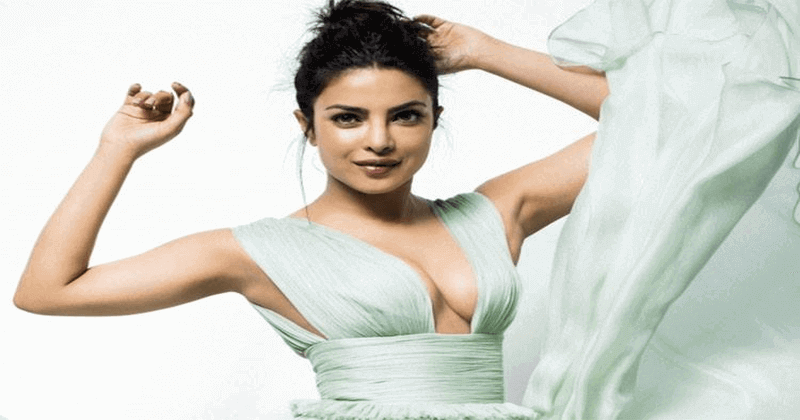 The Kathua rape case had shocked the nation, with the citizens demanding justice for the 8-year-old Asfina Bano.
Celebrities too have come forward with hashtags and post, voicing out their opinions in the case.
Now, Priyanka has raised her voice against the Kathua rape and murder case. 
Priyanka Chopra, nicknamed as PeeCee has never shied away from putting out her opinions out in the loud. The diva is a hardcore feminist and has always stood for all the causes.
The horrific details of the Kathua rape and murder case have left the entire nation in shock and disbelief. An 8-year-old was kidnapped, sedated, brutally raped for days and then finally murdered. The police have arrested eight persons in the case but the Bar Association has opposed the action alleging "targeting of minority Dogras".
READ ALSO: Priyanka Chopra's new desi avatar: See Pics
 The Bollywood diva expressed her anger in a Twitter post. Check out the post: 
How many more children like baby Asifa will be sacrificed at the intersect of religion & politics? How many more children will have to suffer unimaginable crimes before we wake up? I'm disgusted. It's time for swift action. We owe it to Asifa and to humanity. #justiceforAsifa.

— PRIYANKA (@priyankachopra) April 12, 2018
READ ALSO: Kathua rape rerun: 8-year old raped for 8 days; killed
At a recent event, PeeCee spoke about gender equality and women empowerment. The Mary Kom actor said, "Gender equality and women empowerment are global issues. Every country has its cultural problems. But women's health and women's rights are global problems. I live in America and in India as well. And because women are going through problems across the globe, we have Me Too campaign and women coming out. Women being vocal is still new to the world."
Priyanka Chopra is a UNICEF Goodwill Ambassador. She focuses on improving the health and well-being of women and children and said that she is passionate about the cause.
"I am very passionate and emphatic about the causes I support. Whatever I can do to bring people's attention to this forum I will do it. This forum is not about supporting a cause. It is a way of life. It is how things should be," said the actor.
The Quantico actor also said, "It's not like the world is going to change in 10 years. Hopefully, I will see it in my lifetime. But if not, (it should change) for the next generation. That's what I am hoping. I love the tenacity… of seeing women supporting each other, of women turning around and telling that 'it's wrong'."