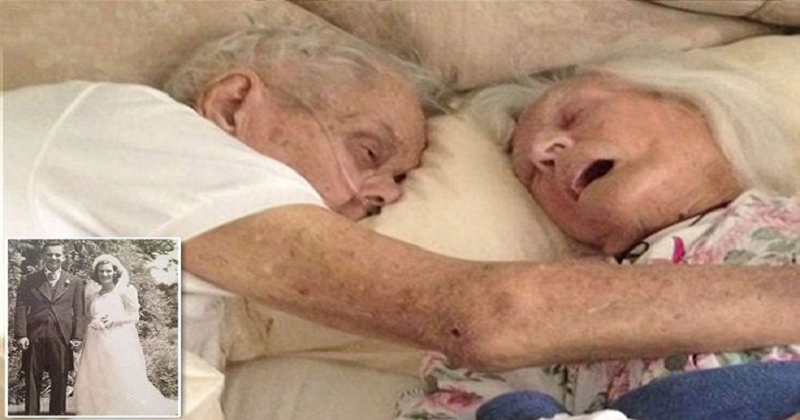 This is not a story but a real incident which proves that forever really exist. It is really a great example to remember these days. We are living in a society where we can see fake people, cheating and all. Here exist no other value for even relationships. But this is something different and really awesome.
Alexander and Jeanette had been together since they were 8 years old. From the very start, they already knew that they would be spending their whole life together.
They had been together for 75 years and got married way back 1940. From that day, they vowed to be beside each other until eternity.
Something challenged their love for each other, Alexander suffered from a broken hip and was bedridden. Just a few days after the bad news from Alexander's health, Jeanette's health is also getting worse. Both of them were so ill, so the hospital provided them with a room with a bed that they could share.
"Wait for me, I'll be there soon," Jeanette said after Alexander passed away. And in just a few hours, Jeanette followed her husband before the day ended.
The nurses were really touched after seeing both of them are lying lifeless in each other's arms. They just proved to everyone that forever, lifetime and eternity exists.
Also Read: Court marriage pics of IAS couple goes viral on social medias -See Pics