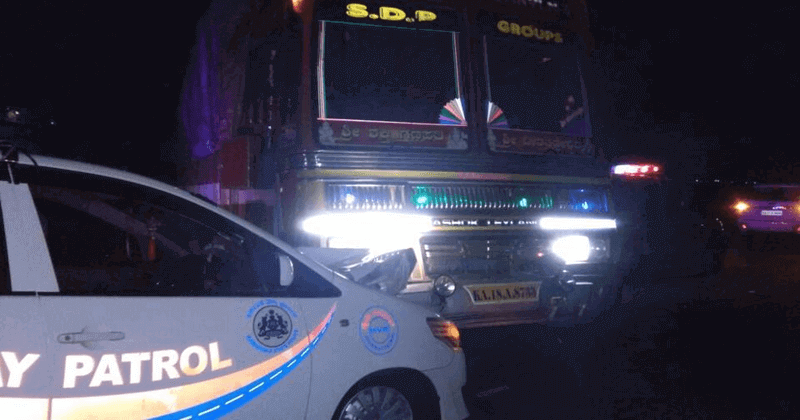 A minister is always surrounded and escorted by bodyguards and police patrols as there could be threats or attacks on their life.
Union minister of state for skill development and entrepreneurship Anant Kumar Hegde on Tuesday claimed that a 'deliberate attempt' was made on his life.
The minister said a truck tried to ram into his car when he was traveling near Halageri in Ranebennur taluk of Haveri district, Bengaluru around 11:30 pm. The truck missed the minister's car and hit his escort vehicle. "Since our vehicle was on top speed we escaped the hit," the minister said. He tweeted a post-accident video and a photograph of the arrested truck driver, who has been identified as Nasir.
READ ALSO: Karnataka Elections: Protest breakout over ticket distribution
The impact of the crash was such that his support staff in the escort vehicle suffered injuries, including a fracture in the shoulder.
The minister said: "I suspect a serious attempt on my life looking at the incident as it doesn't make an accident. The driver has purposefully tried hitting our vehicle and then hit our escort vehicle. As our car was running in good speed we passed before he could ram us."
The minister suspected a bigger nexus behind this incident and was confident the police would expose all of them. The minister stated that the truck driver was normal and was not under any influence of alcohol when he was caught.